Since Armagh Theatre Group started the regular monthly Open Mic's hundreds of budding, nervous artists have
stepped up on the stage to entertained us.
What makes those few steps less daunting is the encouragement given by our welcoming audiences. This is what
our guest artist for June 23' experienced when he first visited Abbey Lane in 2019.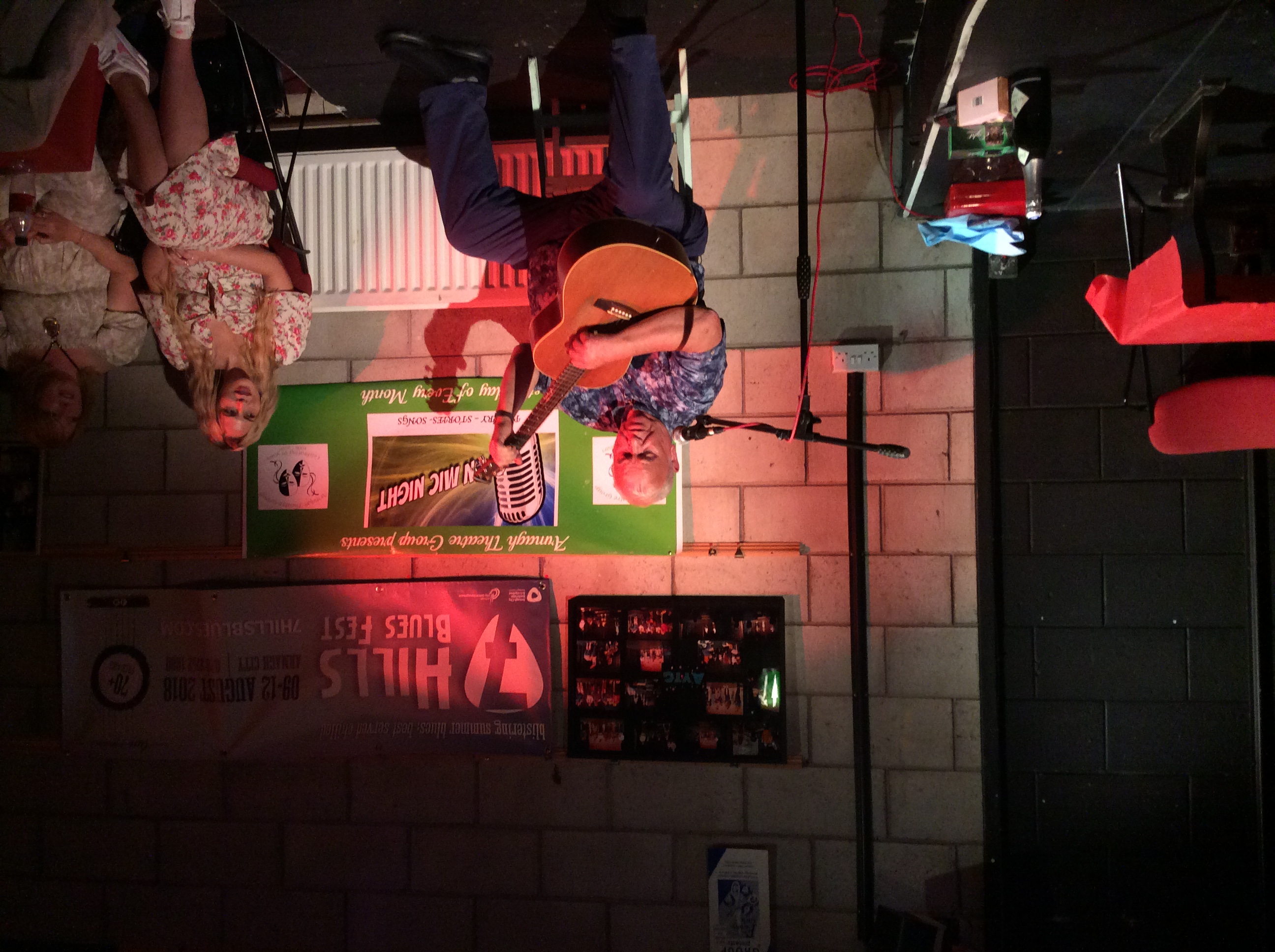 A singer and poet from early years Theo Sinton only found the time to pick up a guitar recently. Farming and family commitments came first but his love of singing brought him opportunities with Banbridge Musical Society affording him to 'scratch that itch'
Now in retirement Theo persues his love of poetry, composing and singing with gusto and recent play time on local radio has boosted his fame. Another Open Mic secret is out folks Theo is going big!
But before his world tour is organised we have him this month in an extended slot allowing him to delve into his songs and poetry
in greater depth and once again entertain us in the only way Theo can.
A prime example of never too late- so dont you be late for Theo; 30th June 8pm Abbey Lane Theatre, in the heart of historical Armagh City. BT617DW. Doors open 7.45 £5 BYOB.