A real coop for Abbey Lane's Open Mic fans and set to appear as our guest on what's looked on as an inauspicious date in cross border history. 29th March 2019. But whatever type of border she traverses she'll feel right at home regaling us with her witty stories and poetry. Another DON'T MISS evening.
Trish Bennett hails from County Leitrim. She's got the breeze of Thur (the mountain, not the God) in her blood. She crossed the border to study over twenty years ago, and was charmed into staying by a Belfast biker. They have settled themselves into a small cabin by the lake in Fermanagh, and try to keep the noise down in their bee loud glade.
Bennett writes about the shenanigans of her family, and other creatures. Sometimes she rants. She has won or been placed in nine poetry competitions in the past few years, is widely published in print and online, and has read on the wireless.
Bennett loves nothing more than to connect with folk through her words. She's working on her first anthology.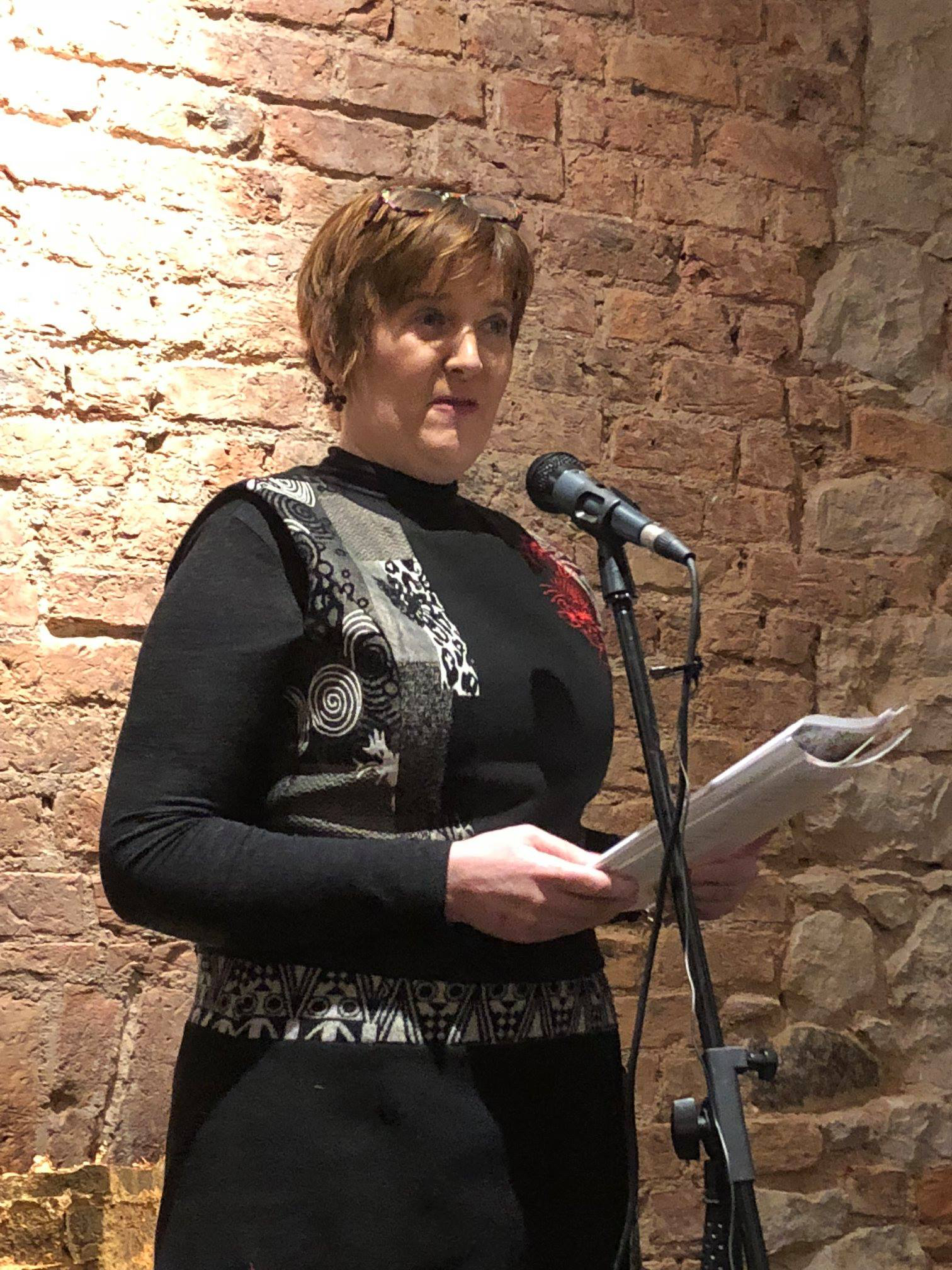 Servant to a menagerie of creatures, some human. Poet. Storyteller. All round eejet. Winner of Leitrim Guardian 2017 & 2018 Literary Award for Poetry.
Awards
The Leitrim Guardian 2017 & 2018 Literary Award for Poetry.
Shortlisted North West Words / Donegal Creameries Poetry 2017
Bursary for the John Hewitt International Summer School (2016).
Long listed in the Over the Edge New Writer of the Year award 2013