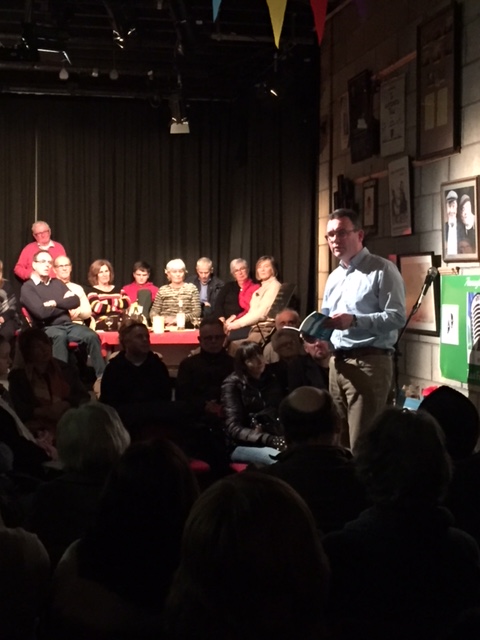 A wonderful turnout for the first Open Mic of 2018 in Abbey Lane Theatre and a great response for our guest poet Mel McMahon. Mel thrilled the audience with his poems from his collection 'Out of Breath' and the endearing stories behind his work. Thanks again Mel. Along with Mel we were graced by the presence of two of Northern Ireland's leading promoters of poetry in Geraldine O'Kane and Colin Dardis from Crescent Arts Centre OMN which has been running for the past 6 years in Belfast. Catch it on the first Friday of the month 8.30 start (Purely Poetry). Thanks for calling, Colin and Geraldine, and your contributions, first class!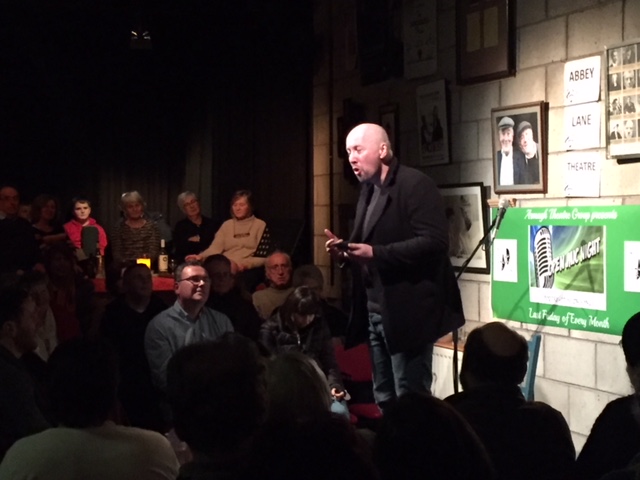 It's always difficult to follow great acts but Dymphna Ferran easily rose to the challenge and got us all laughing with her Bus driver yarns. John Goodwin's ''Building up and tearing England down'' was his first contribution in Abbey Lane and likewise Peter Carragher another first time visitor used his bardic skills in his poems of 'Mary Ann' on her bike and the 'The fight in Crossmaglen'. Brilliant stuff Peter and hope to see you'se both back next month.
Thomas Healy; Harp, poems and songs, Daniel Corrigan; original song/guitar, Lughaidh O'Domaile; banjo, Kevin 'Willie' Trainor; original song 'The tail of the Hare' Theresa; sang a Carol King song, Joan and Joe McCool; duet piece poetry and whistle'Michael Callaghan sang; 'Eileen is waiting for me', Dymphna slipped in with another poem (which the jury is out on) Pat Prunty sang; Robbie Burns' ''Peace and joy, love and pleasure'' capping a fantastic night.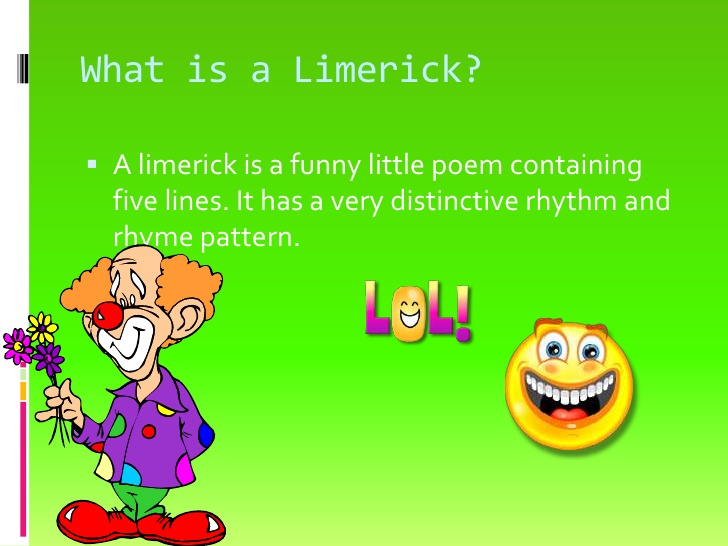 'Limerick Laughs' was competed strongly for by Pauline McKee, Tim Hanna, Bridie Heaney (by proxy Aisling and Colin) Peter Kelly, Dymphna , Pat Prunty and myself . Management introduced new technology to smooth the decision making process which had fallen into disrepute and presented the audience with an online Clapometer. This science indicated Tim Hanna as the winner as the strongest 'FANTASTIC' score. He won a meal for two at the nearest park bench, Pat Prunty chocolates and Pauline McKee wine. The jury is also out on the Clapometer .
NEXT OMN FEBRUARY 23RD Details of guests and Limerick's laughs competition coming soon.