ATG members took their pet T Rex to St Audoen's, Cof I in Dublin for the launch of the literary issue 'The Storms' and were a roaring success.
Accompanied by trainer, Byddi Lee with assistance from Malachi , photos show our T Rex performing a scene from Byddi's new play 'Toxic Relationships'. Her new work on climatic change to raptor-ous applause.
A date for your diary Armagh Theatre Group will be delighted to stage the full play in Abbey Lane April 24'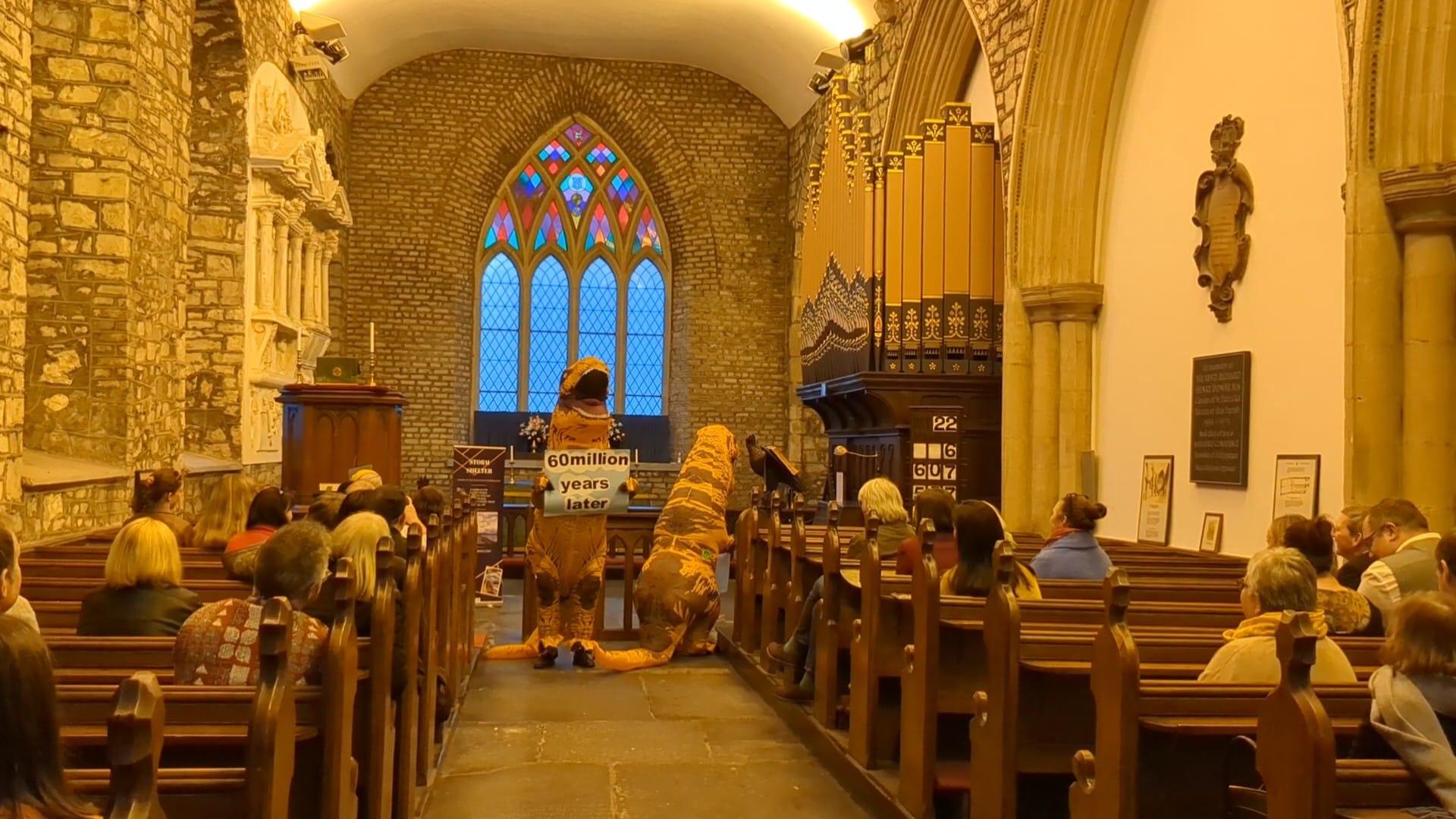 After our extinction T Rex view the Earth from Heaven and predict the 6th extinction event!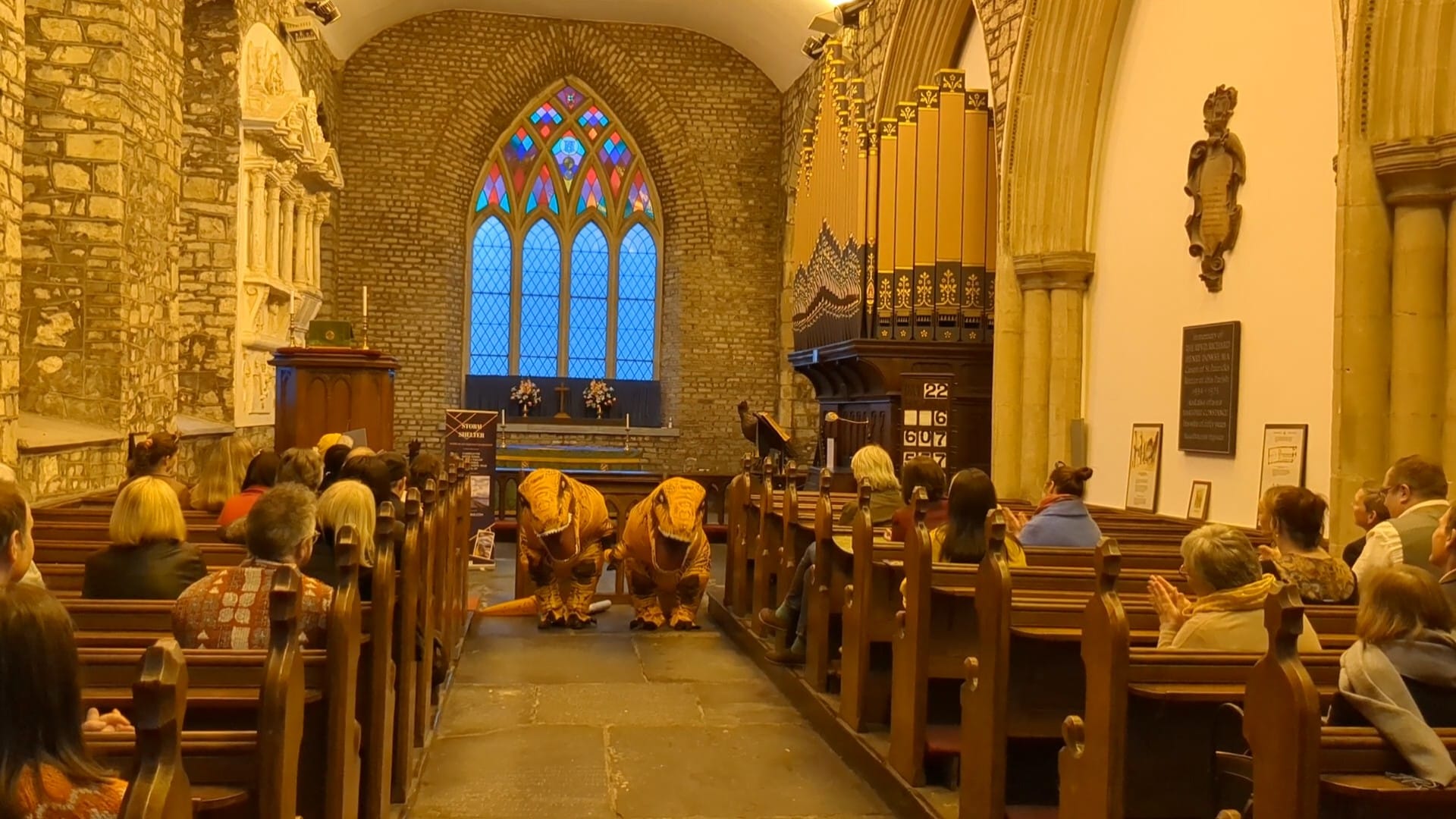 Taking a bow to Raptor-ous applause from the congregation