Racquel McKee Poet and Educationalist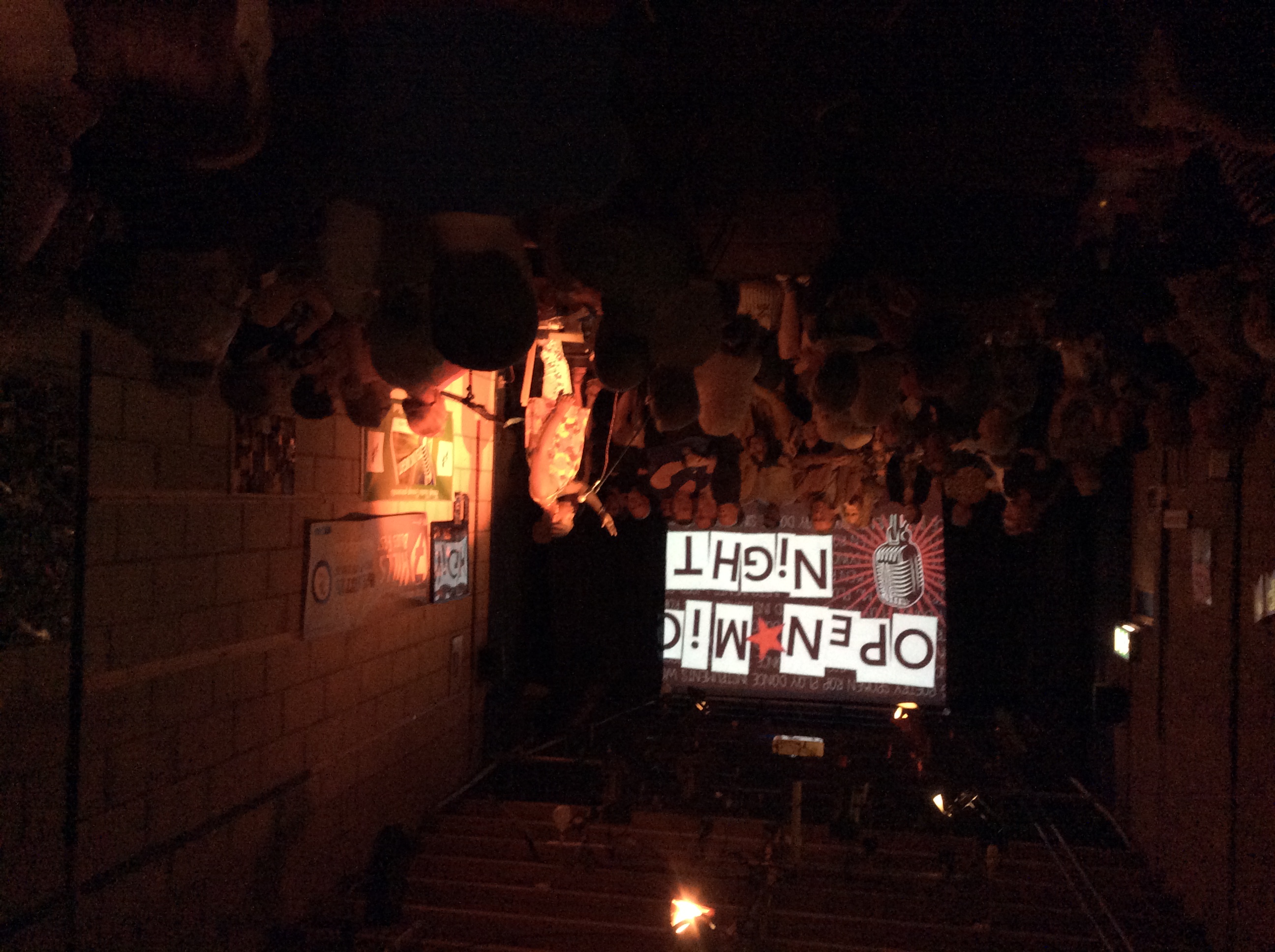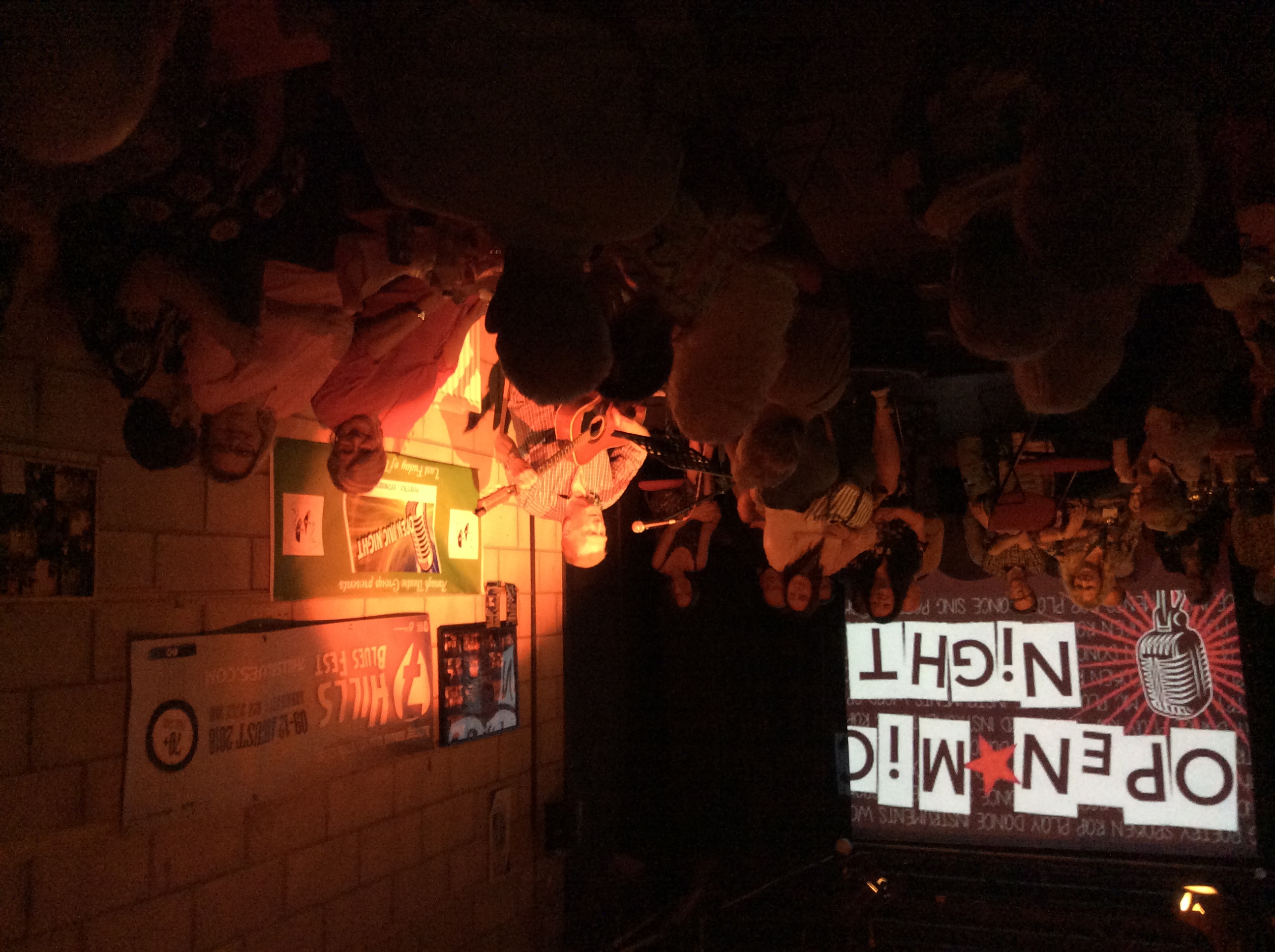 Dennis McCloskey: The singing Taxi Driver
What a cracking John Hewitt International Space Station of an Open Mic we had in Abbey Lane this year.
To quote the two Ronnies intro 'and in a packed programme tonight…' we had poets and writers, musicians and yarnspinners, singers and storytellers and a three ball juggler telling jokes.
Our talented contributors were POETS; Yvonne Boyle, Stan Galloway, Jay Rafferty, Ger Duffy, Nichole Yurcaba, Raquel McKee, Damien B Donnelly, Siobhan Flynn, Mollie Maguire, John Henderson, Sandra McD-Hill, Rachel Toner, Daniel Bacon and in abstention Dymphna Ferran.
SINGERS/MUSICIANS; Theo Sinton, Sandra McD-Hill, Thomas Healy, Dennis McCloskey and Conchar White.
WRITERS/YARNS/STORYTELLERS; Therese Morgan, Joy Redmond, Mark Brownlee, Louis Graham and Adrian Millar.
Our first ever Juggling comedian Brendan Fahy and by no means least our GUEST ARTIST for the night COLIN (Loud jacket) HASSARD who regaled us with his acerbic wit and humour in his unique poetic style.
Thanks also to our audience for their warm reception to all our artists. To Sandra our outdoor Box Office receptionist who squeezed all those fivers off you. To members of Armagh Theatre Group who helped with setting up and clearing away and lastly John Hewitt International Summer School for allowing us to be a small part of such an iconic week in Armagh City's calendar.
Our next Open Mic is on 25th August Abbey Lane Theatre in the heart of old Armagh City 8pm.
Poet: Damien B Donnelly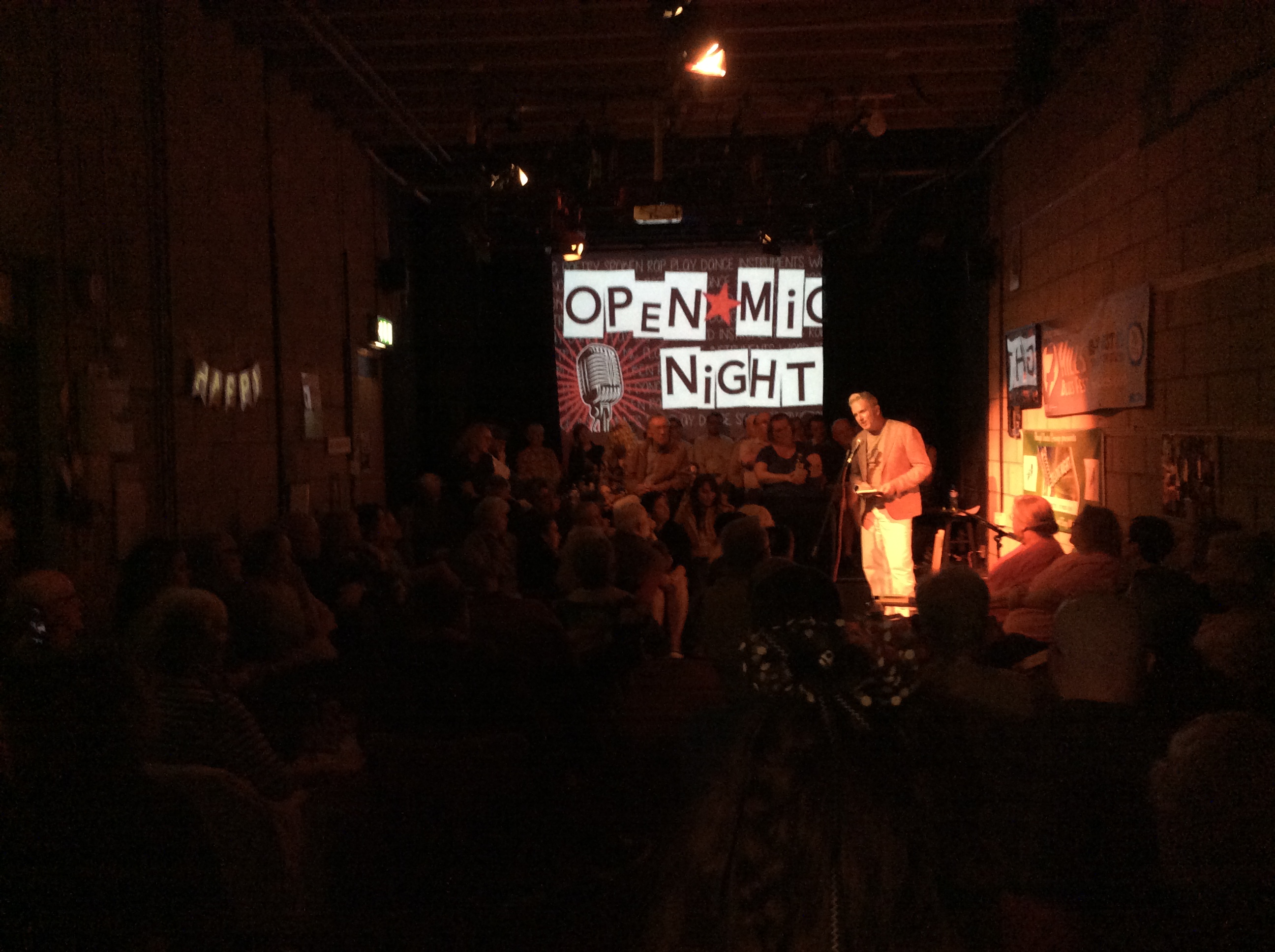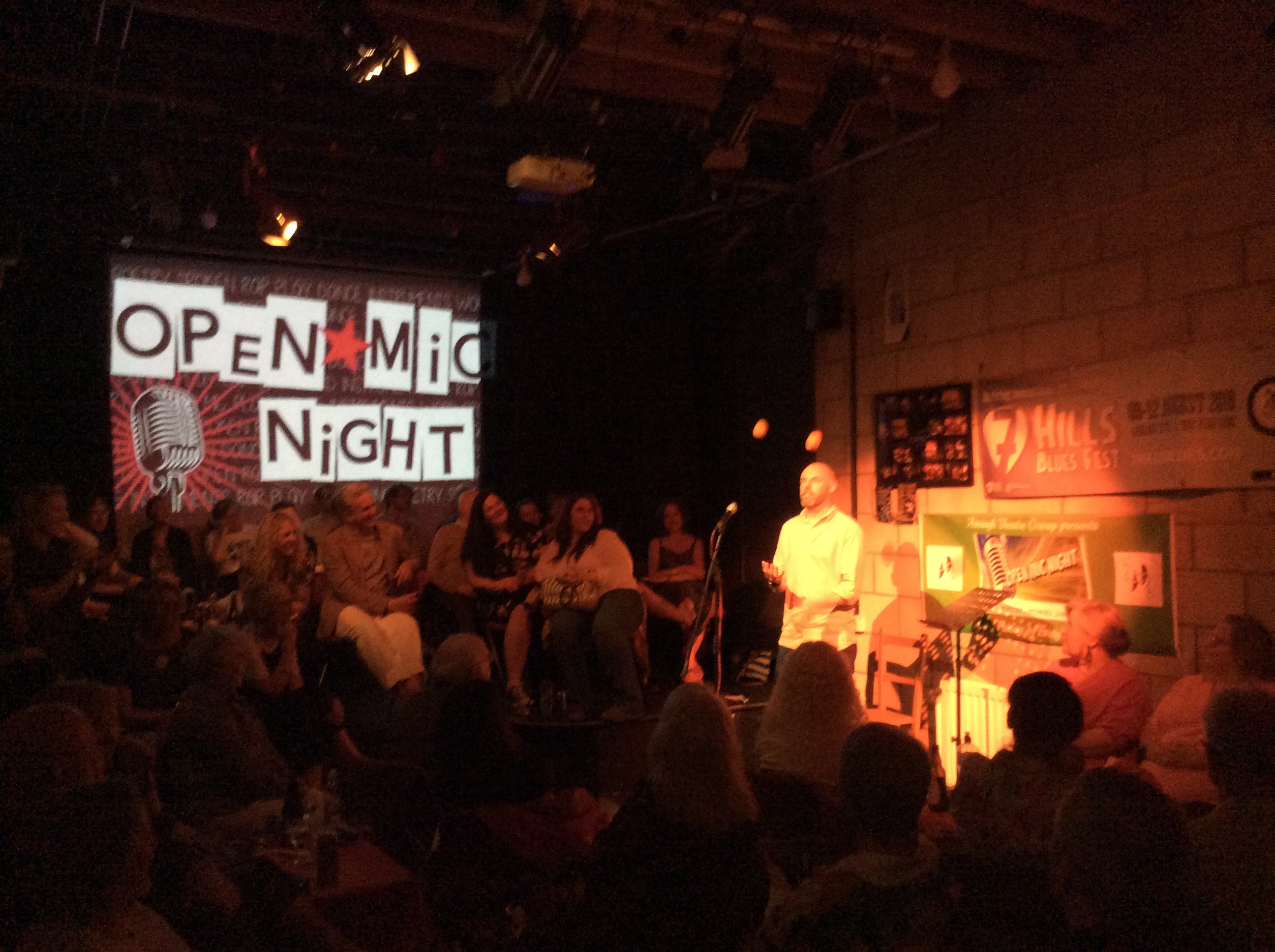 Brendan Fahy, Juggler and Jokes (at the same time)