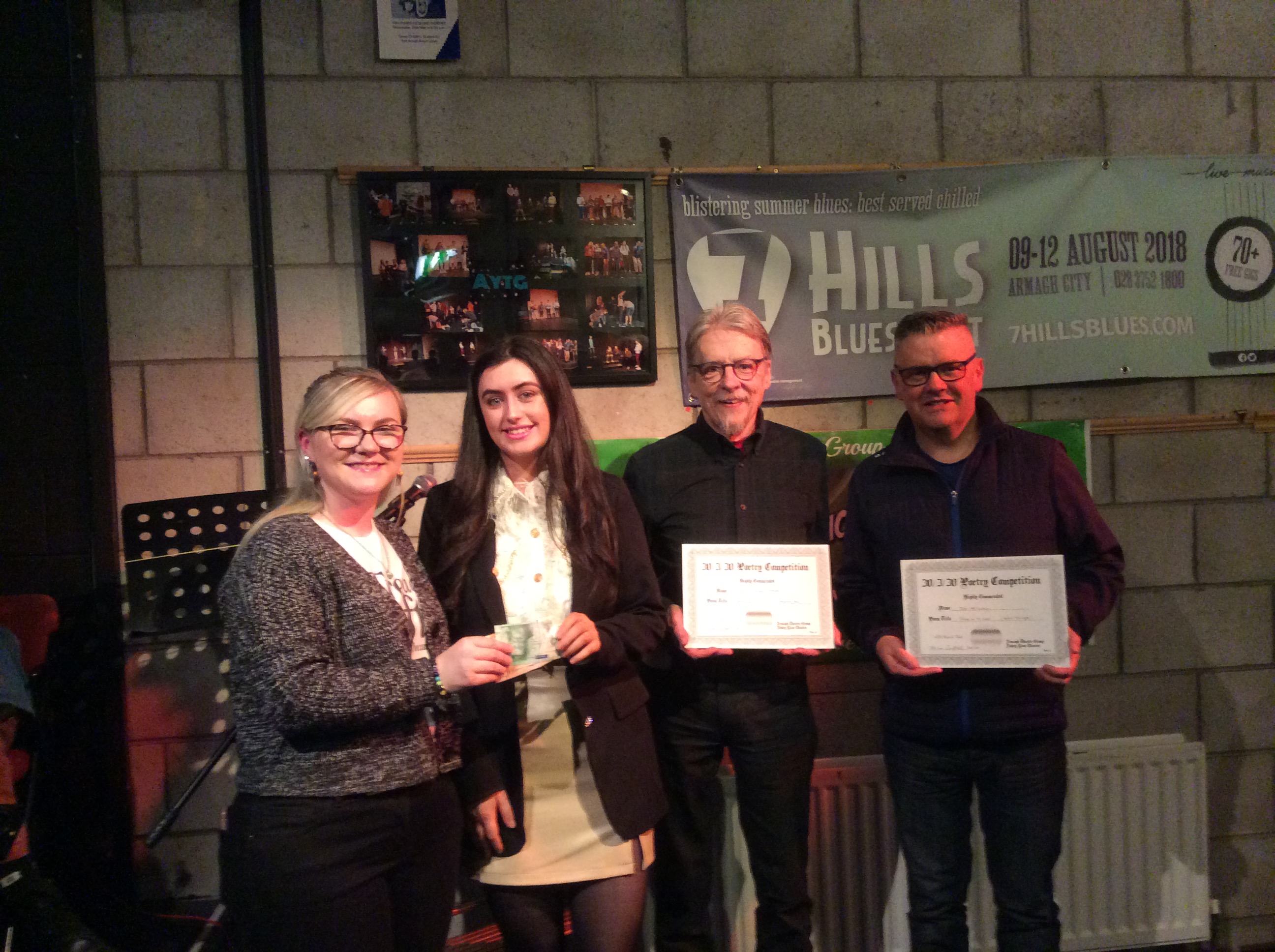 Rachel Toner presents Lily Rose , Eugene and Joe their awards at Abbey Lane Theatre's inaugural poetry competition which kicked off February's Open Mic.
Lily Rose Conway was delighted to be presented with our cash prize for overall winner.
'Great Oak'. on the topic Nature, was the unanimous winner among the judges and Lily Rose read out her poem in front of a full house .
Highly commended certificates were awarded to Eugene Dugan-Brause for his 'Deadlock Deja Vu' on the topic Groundhog Day and Joe McGinley's
'Three in to two' on the topic Loves Triangle.
We would like to acknowledge all the poets who submitted to the competition and to such a high standard throughout.
'Great Oak' by LilyRose Conway.
Sharp snaps, halted tracks
Soaring oak, old as ages,
Painfully bent, barraged,
Felled at hands of men.
Groaning surrender,
Sinfully fascinating sight,
This timeless majesty slain,
Joining its neighbours blight.
***
'Deadlock Deja Vu' by Eugene Dugan-Brause
Border on water
Border on land
Border in the government
Dwelling of the damned.
You who share power,
show us the way.
Probably not. Likely not.
Not on Groundhog Day.
***
'Three in to two' by Joe McGinley
Math is a subject i hated
The truth is, I struggled at school.
But I soon learnt you'll need a good solicitor
If you think three goes in till two.