Finally recovered after a busy Georgian Day weekend!
We had a cracker of an Open Mic Night to round off 2022. Massive thanks to our special guest
David Braziel
who entertained us with ruminations on plums and the realism of the the nativity scene, while also including some poetry by Wilfred Owen.
We were joined by some new faces including Mollie Maguire, Una Flynn, John Henderson, Ruby Allen and Eva. We hope to have you back in 2023!
Poetry and prose includes Frances Moen, reading of a beautiful poem about her mother. Matthew Toner wowed us with two poems including some villainy! Mark Brownlee read a mixture of his own work and that of WR Rodger's poetry. Malachi Kelly opened the show with an existential crisis while Tim Hanna reminded us all why holidays by the pool can be rowdy!
We were joyfully entertained with music by Thomas, Peter and Bridie
We rounded the evening off with some side splitters from Dympha Ferron.
Thanks to all the helpers for all their hard work
Roll on the next Open Mic Night in January 2023!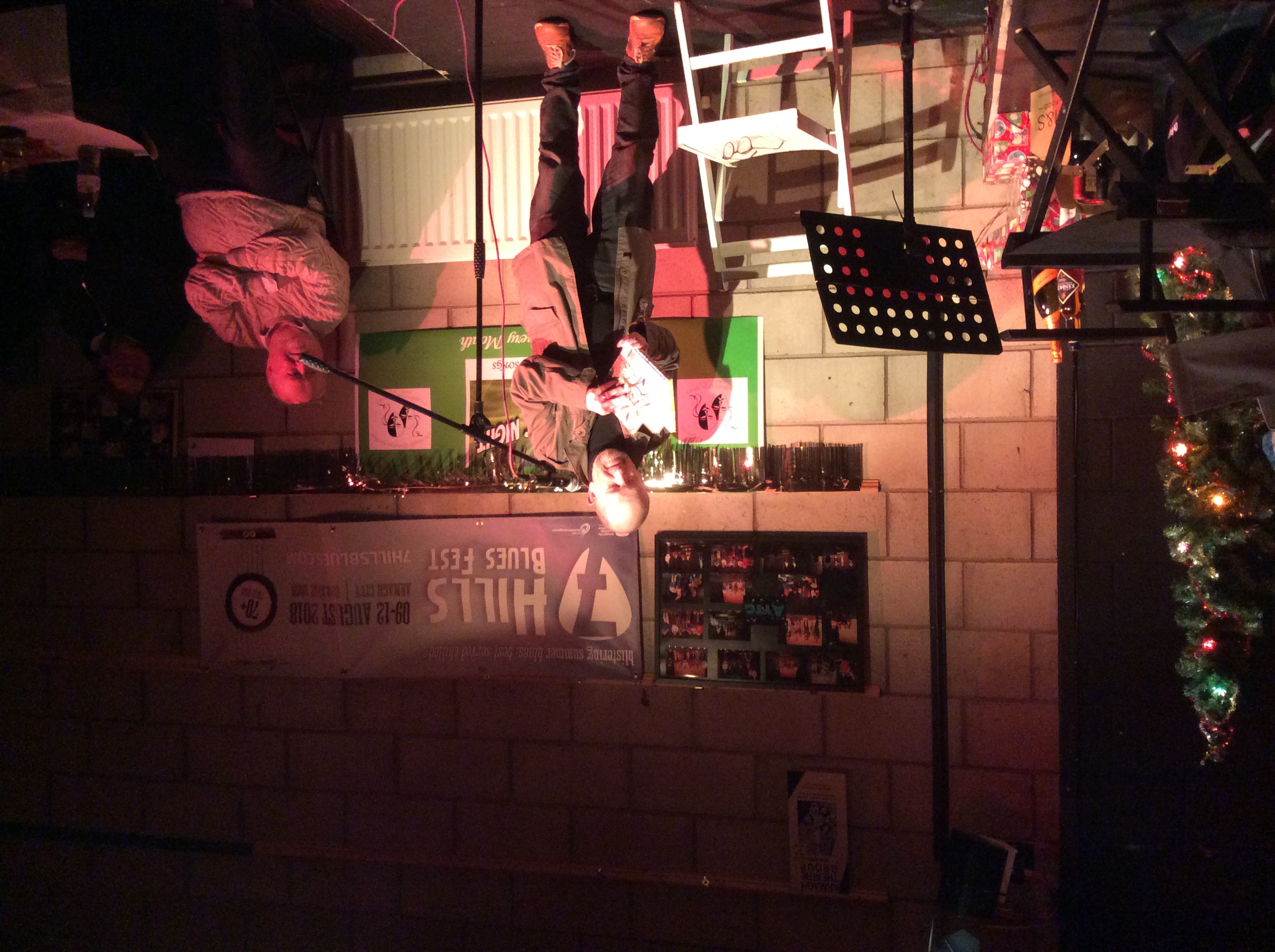 John Henderson reads his poetry.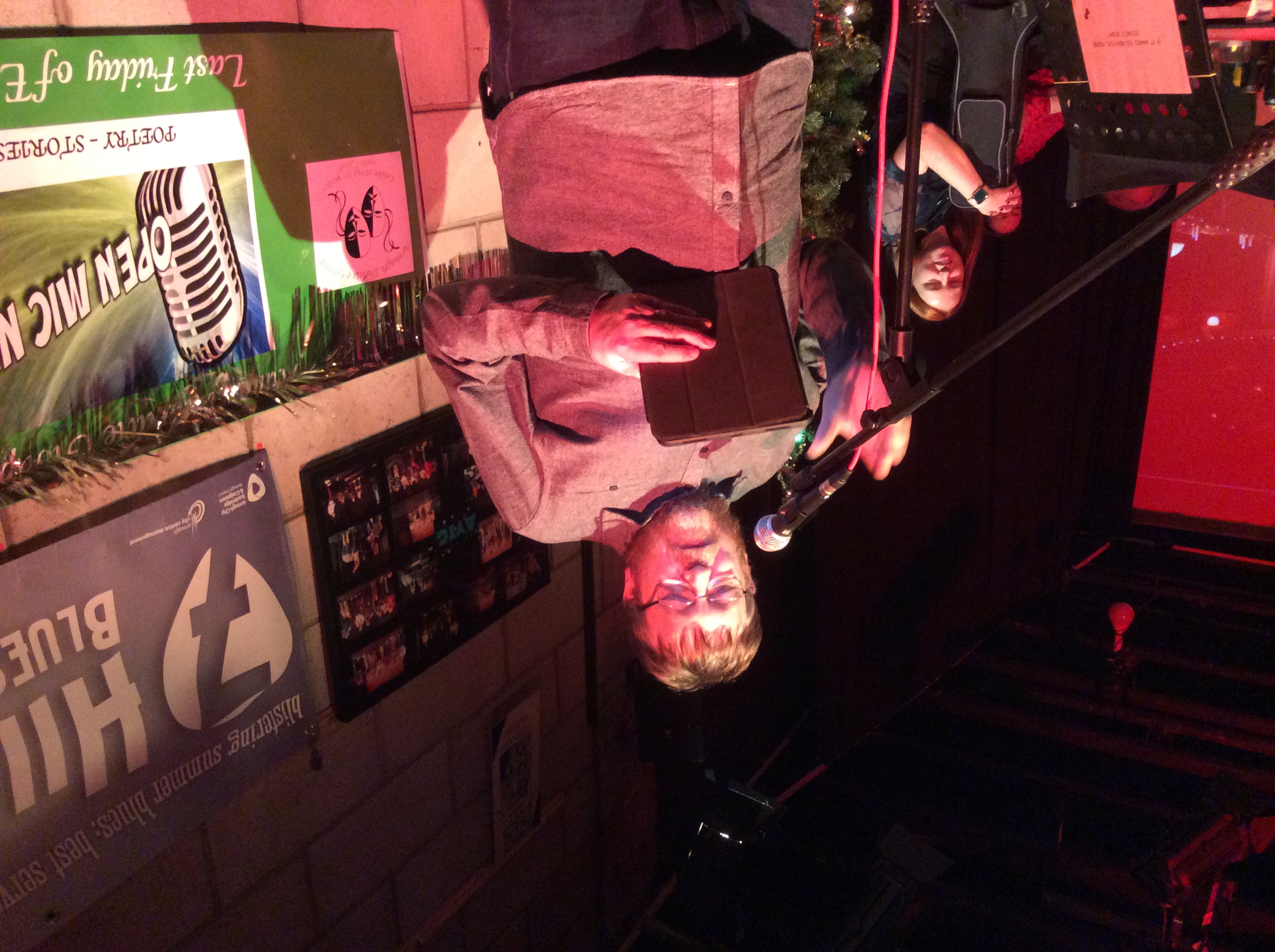 Guest artist for November David Braziel