https://youtu.be/qXP2SEoDohM FREE link to 'Social Bubble Toil & Trouble'.
As we prepare for our third zoom play next month 'Six Angry Women' our second zoom production Social Bubble Toil & Trouble goes up on youtube for free viewing on the above link.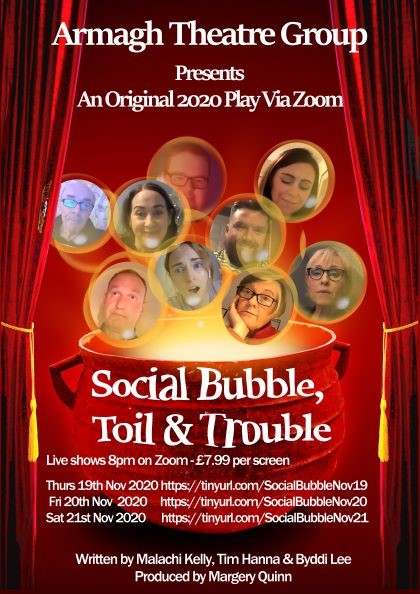 Social Bubble Toil & Trouble followed on from the success of Zoomeo & Juliet with both being well received by you, our loyal supporters. It was a daring adventure for the Armagh Theatre Group to go down the road of writing new plays,rehearsing and then performing live through zoom during lockdown year 2020. A lot has been learnt on how to manage the technology, timing, freezing, lighting, muting and all hanging on an internet signal which can wander off at any time.
But undaunted we now prepare for our third on line, live production and a mixed sense of lunacy and pioneering bravado, which is essential in theatre, prevails. The show must go on.
Our determination is driven by our need to expand Abbey Lane Theatre and bring it into the 21st century. The costs of such are high for this amature group so you can find links on our website where donations can be accepted towards this extension.
We hope you enjoy the free links to Zoomeo & Juliet and Social Bubble Toil &Trouble and they whet your appetites to live view the world premier of Six Angry Women by Malachi Kelly, directed by Margery Quinn.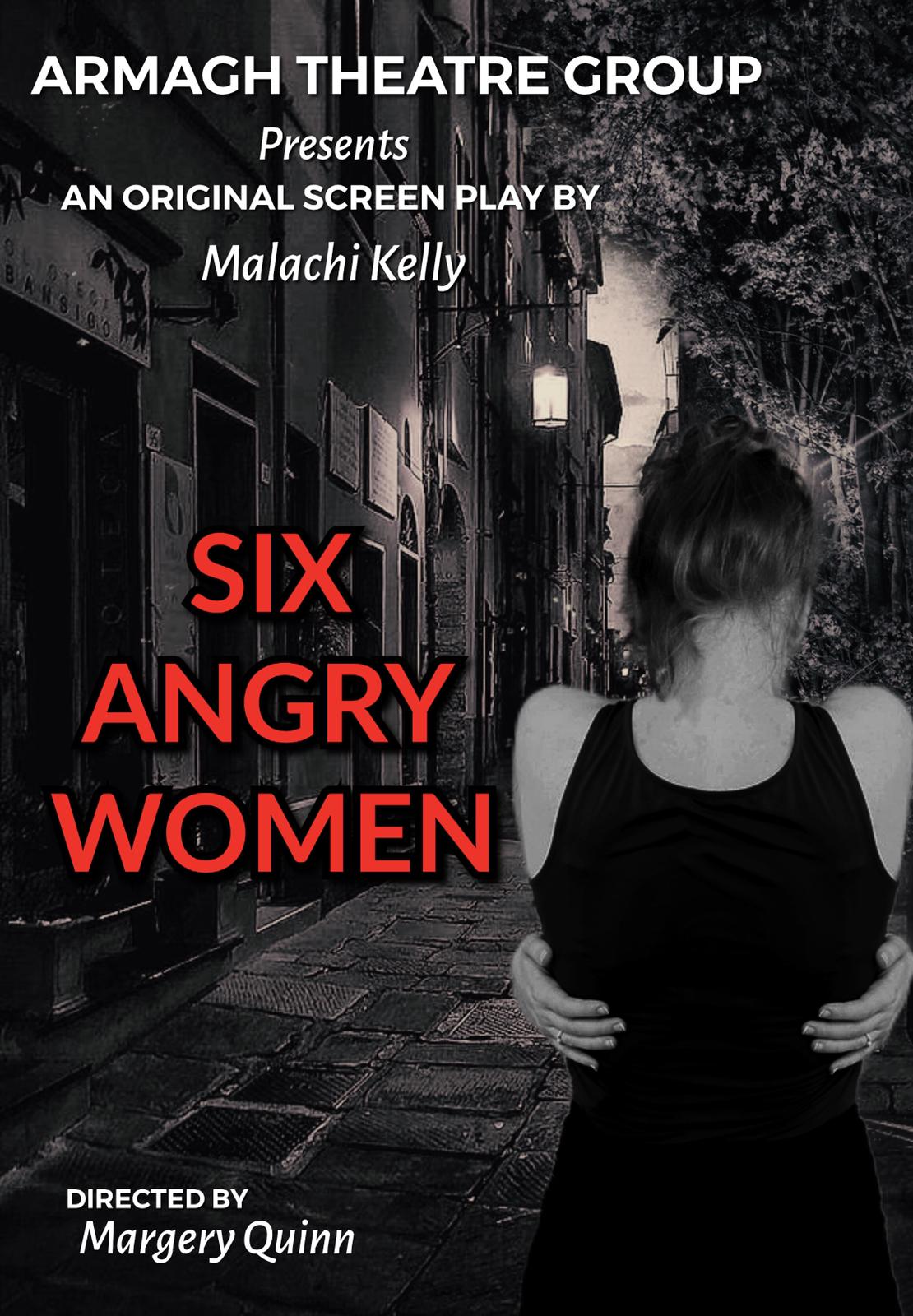 MAY 6th, 7th & 8th 2021 Zoom links on our website and social media pages. Enjoy!