Guest writer, Chris Wright and his wife Jo caught the bug that is Abbey Lane Theatre Open Mic nights when he performed to a packed house last Friday.
Sharing the stage this month we had fantasic contributions from Joe McCool; whistle, Dymphna ; poem, Rosemary Tumilty;extracts from her play,Elma McEneaney; Ukelele'David Braziel; poet,Malachi; Whitehead Railway Museum story' Mark Brownlee; Micro poems,Our Idioms contest and May McCool's idiom act!, Felim Rafferty, poetry,Rosemary Tumilty;Guitar and song,Malachi poem 'Farewell hot water bottle', and Kate McLaughlin; tribute to Doris Day. Projections of our forthcoming play Impact ( Armagh's Train Disaster) by Felim Rafferty and all ably assisted by Monique, Allan and conscripted volunteers to clean up.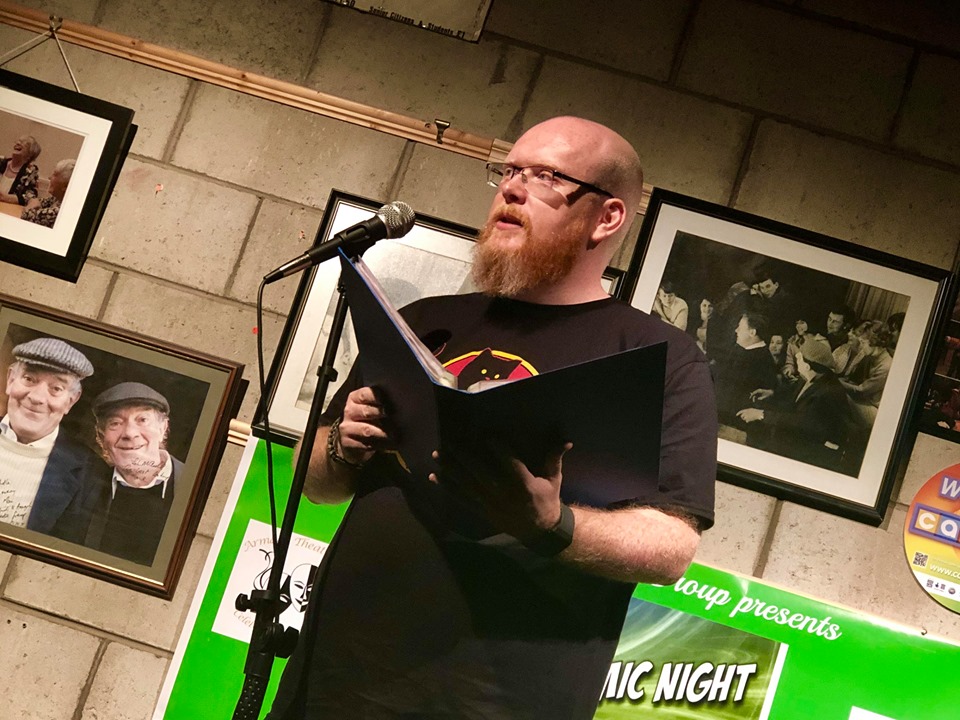 Chris Wright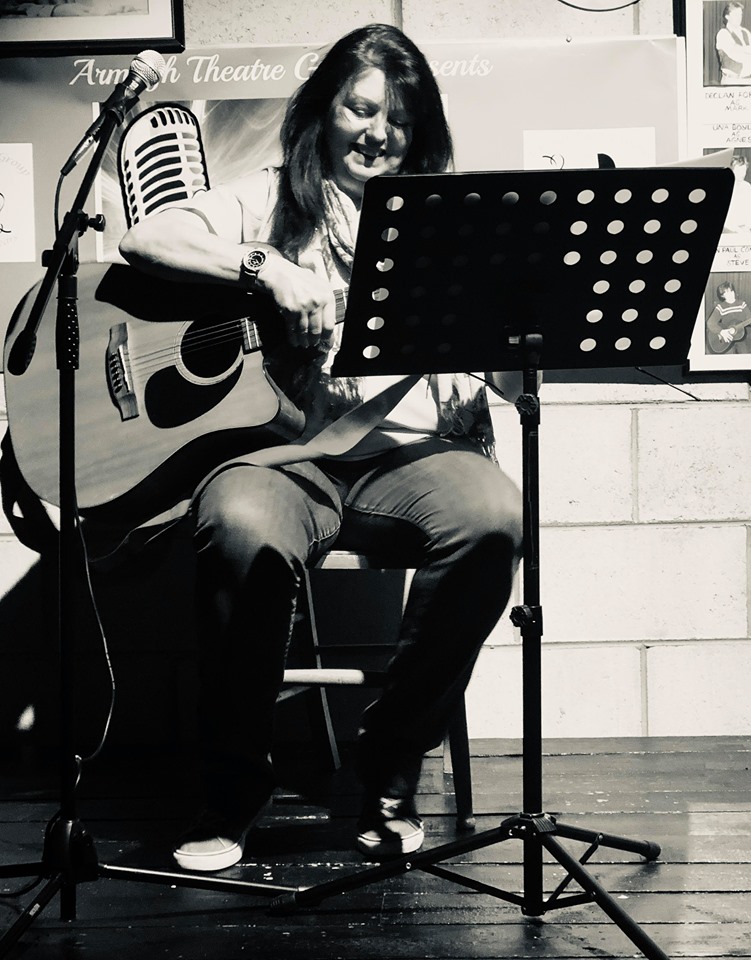 Rosemary Tumilty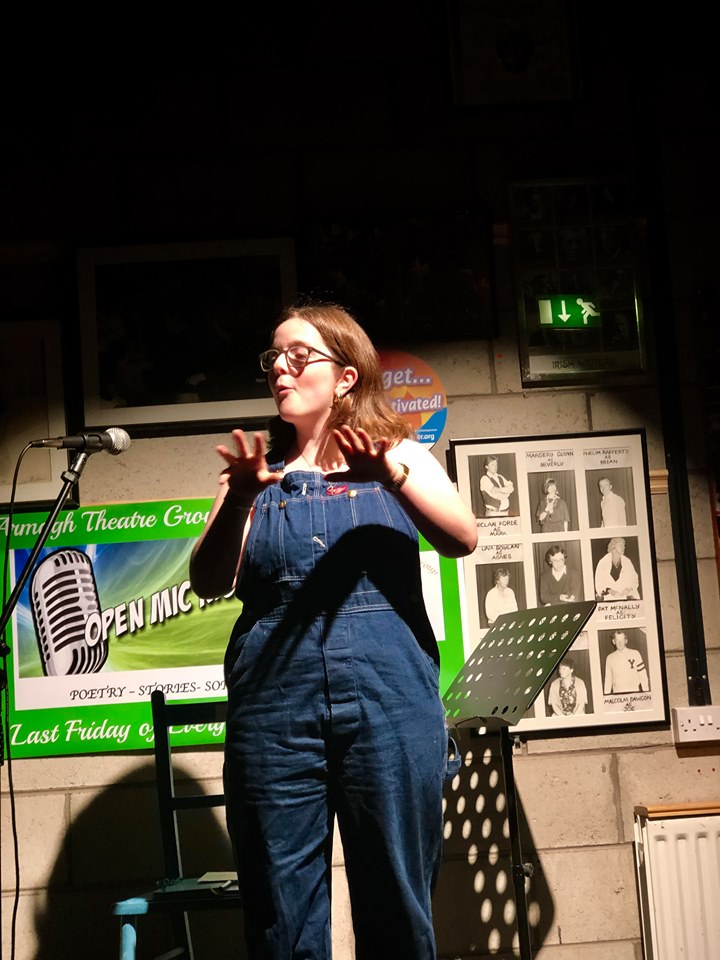 May McCool. Our next OMN is June 28th and all poets,singer, musicians writers etc very welcome.