With punters sitting on the stairway and by the open doorways, Abbey Lane was bursting at the seams last night for this John Hewitt International Summer School Open Mic Night special. The later start time of 9pm allowed our regulars to get seated before the students arrived down from Marketplace Theatre and we weren't disappointed. We are constantly surprised by the writing talent and entertainers we have in our mist which reinforces the need for an outlet such as Armagh Theatre Group and Abbey Lane Theatre.
Yvonne Boyle' Coleraine poet.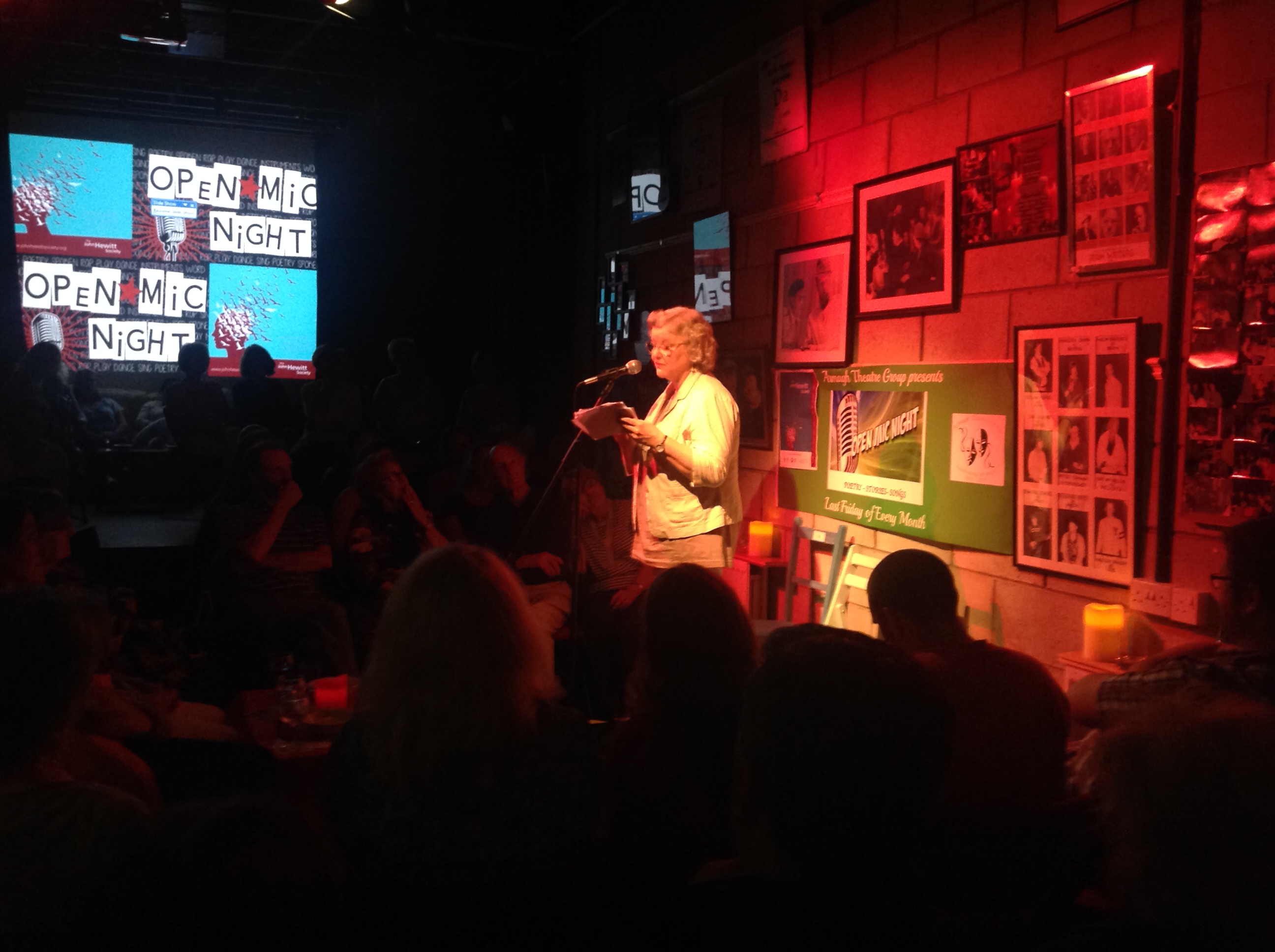 Last nights' stars were; Marguerite singing 'My Father's house':Tim with his second World Cup story (from Donegal):Michael Callaghan, song; Malachi, poem The Grave problem; Thomas playing guitar/singing; Trish Bennett poetic teenage memories and some more mature: Dennis McArdle singing 'Clady's sour milk cart';Richard O'Leary's story of his Chinese adventures: Peter singing/guitar 'Orange Maid of Sligo' and Croppy Boy' Yvonne Boyle poetry inc 'My beautiful hands'; Kate McGrail singing ; Thomas on Flute and poetry; Peter with 'That's Amore'; Kate with 'Boys from the Co Armagh'; Byddi Lee story 'Cooking a chicken in Paris' Gaynor Kane poetry of her Superhero Nephew, and Michael Callaghan sang us out with 'Eileen good night'
Kate Mc Grail sings 'The Boy's from the Co Armagh'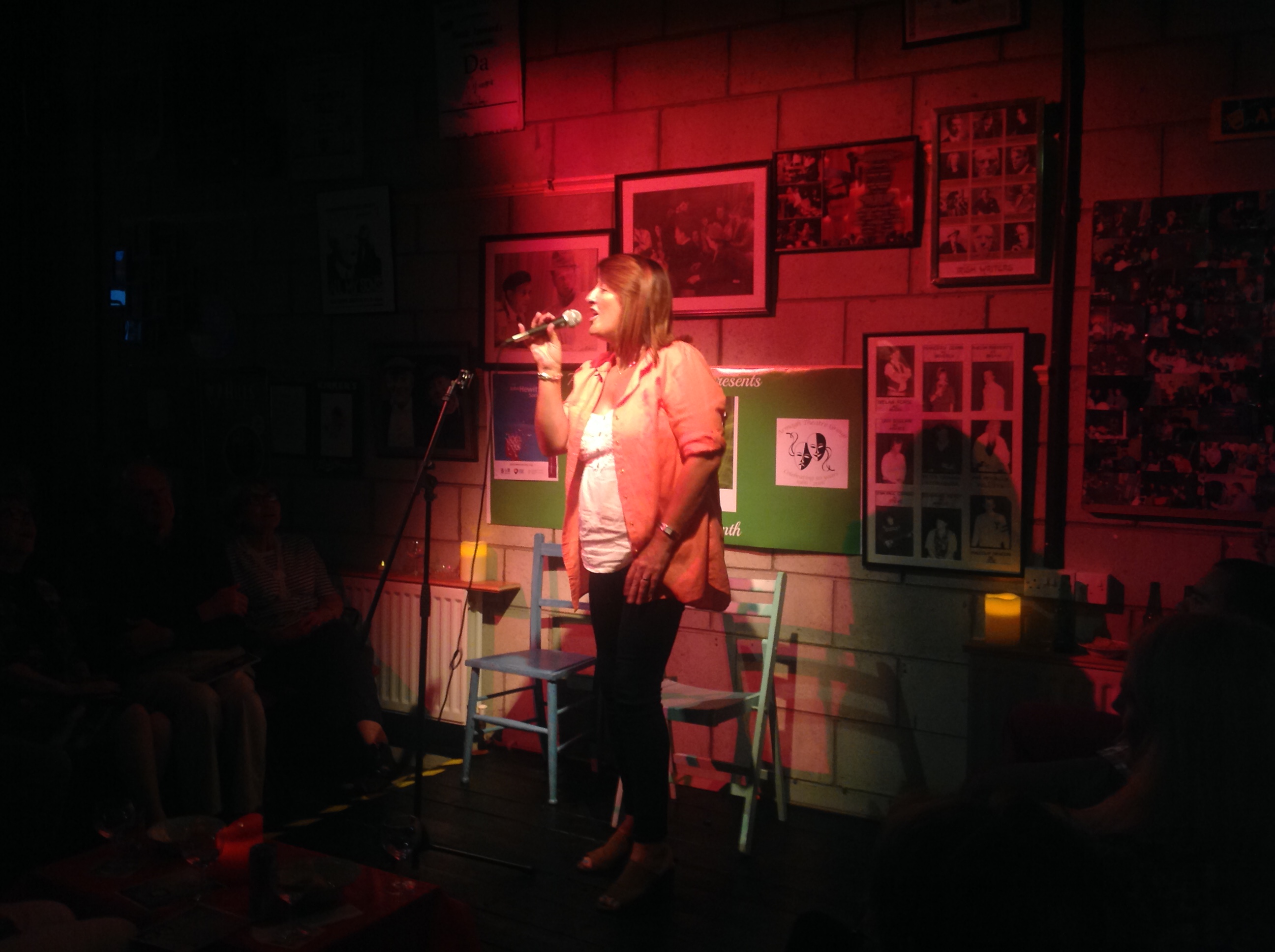 Our Limerick Laughs competition won by Byddi Lee while ridiculing a ''difficult first line''; Thanks to Tim, Bridie, Yvonne,Aisling/ Roisin, and an email entry from Patrica Gibson which came second .....last!
Special thanks and acknowledgement of the kind words from Karen Mooney, poet, on her welcome and hospitality she has received from the Armagh people during the John Hewitt week. NB, Karen.