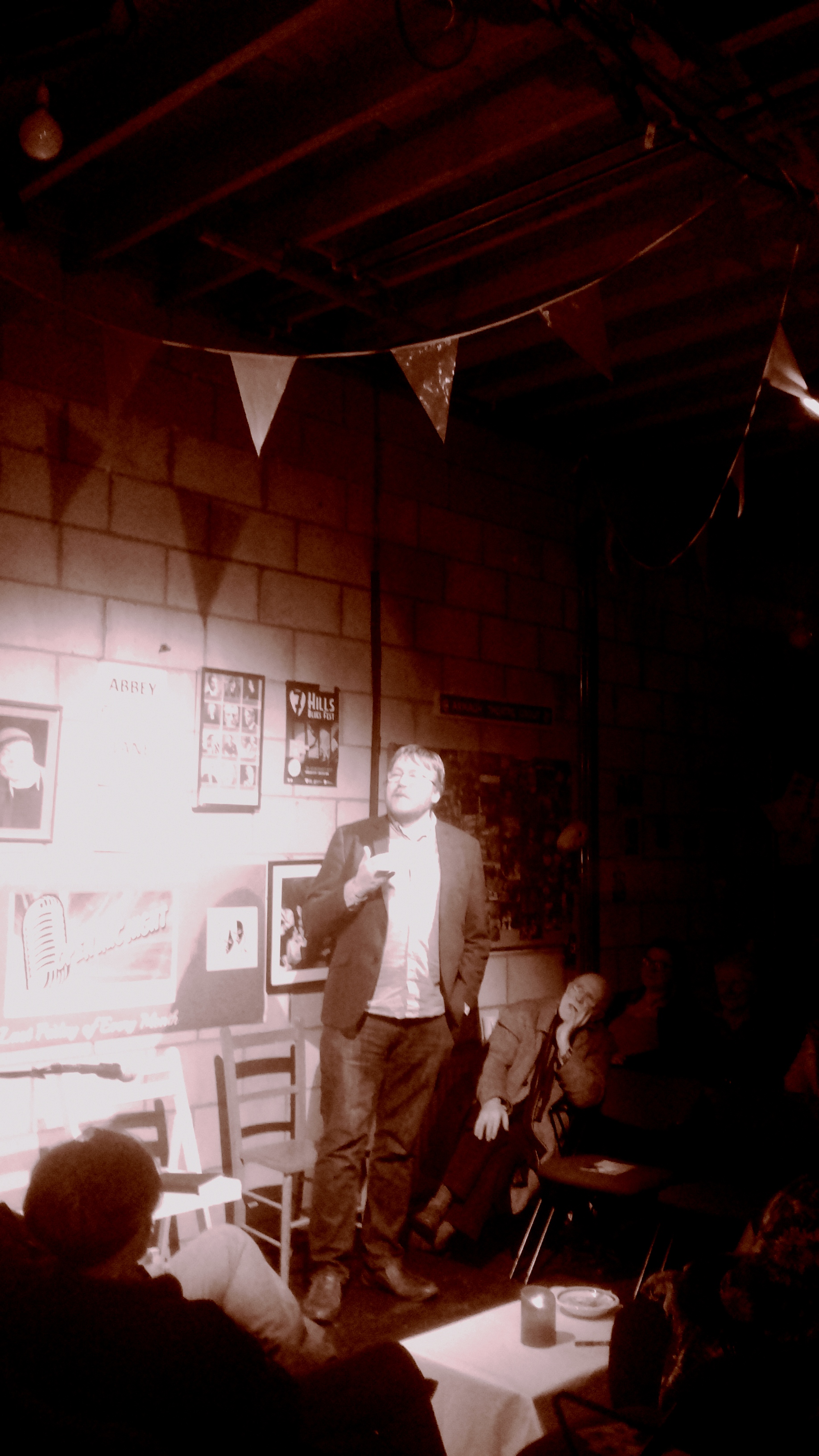 David Braziel, guest poet and slam champion delights the audience at Abbey Lane Open Mic Night in February. With one of his first poems David told us of his childhood clumsiness and his Mother's fight with doctors to investigate this.  She succeeded and David had to wear calipers for hip problems for awhile. Cured? not quite as David informs me next day his clumsiness returned when he tripped in his livingroom and dislocated his knee Ouch!. He's now plastered to the thigh..Life mirrors Art  again. Hoping you recover quickly David, best wishes from all in Armagh Theatre Group.
The rest of the night we had a Butterfly, Spike Milligan tribute and Limerick Laughs competition along with a host  of new and old contributors. The butterfly# braved the Baltic winds to wake up under the heat of spotlights and sparked at least 2 poems on its appearance (see OMN page).
First up Margurita singing 'In my father's house; Peter Carragher's yarns and storytelling;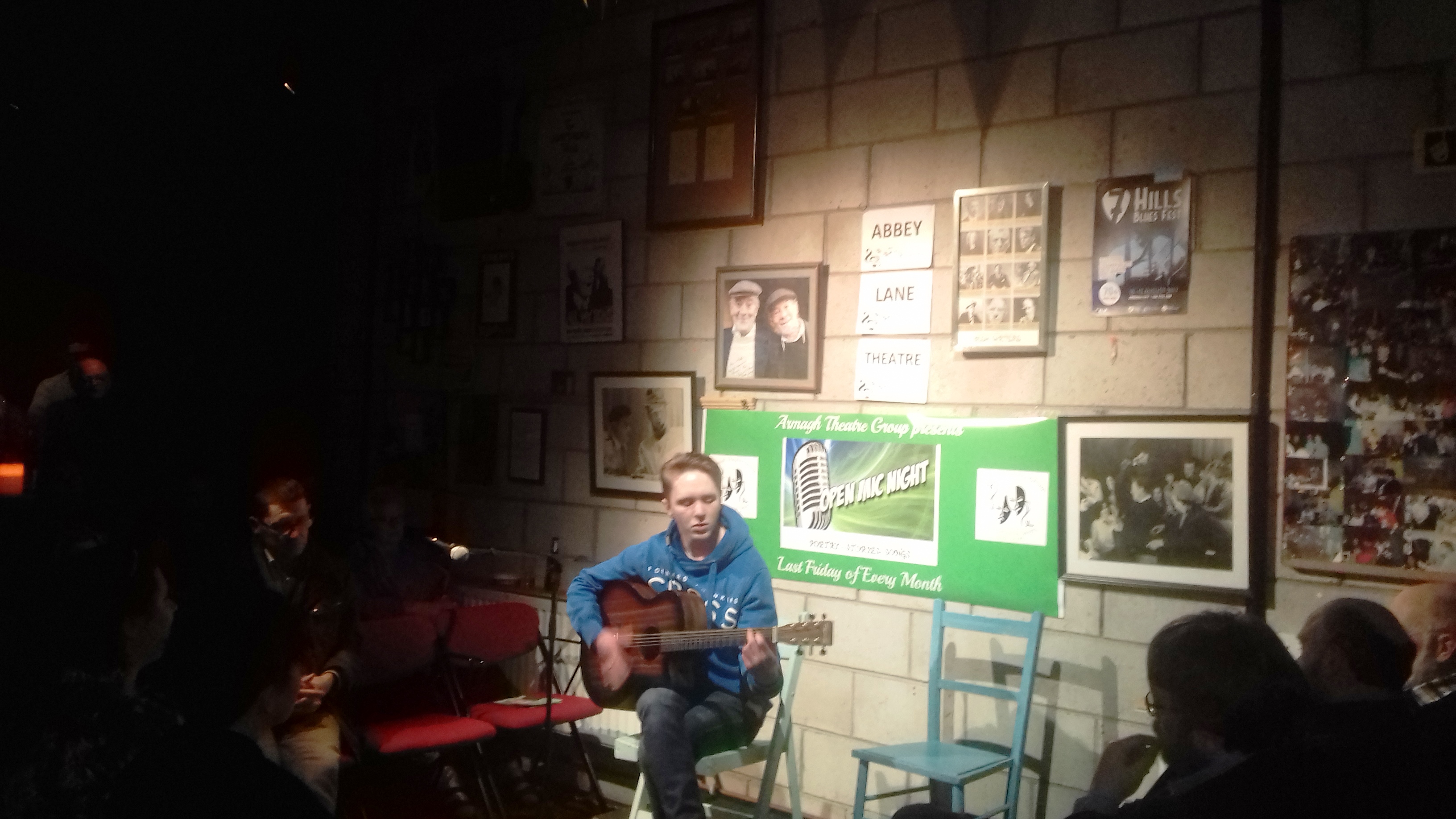 Andrew McMurdie# guitar/song 'Stand by me': Thomas Healy on Harp; Tim Hanna drinking Harp, & a poem; Mark Brownlee# original poetry:Theresa&Carmel sisters# singing 'Sailing by' and poem;Joe McCool poem 'Thanks'.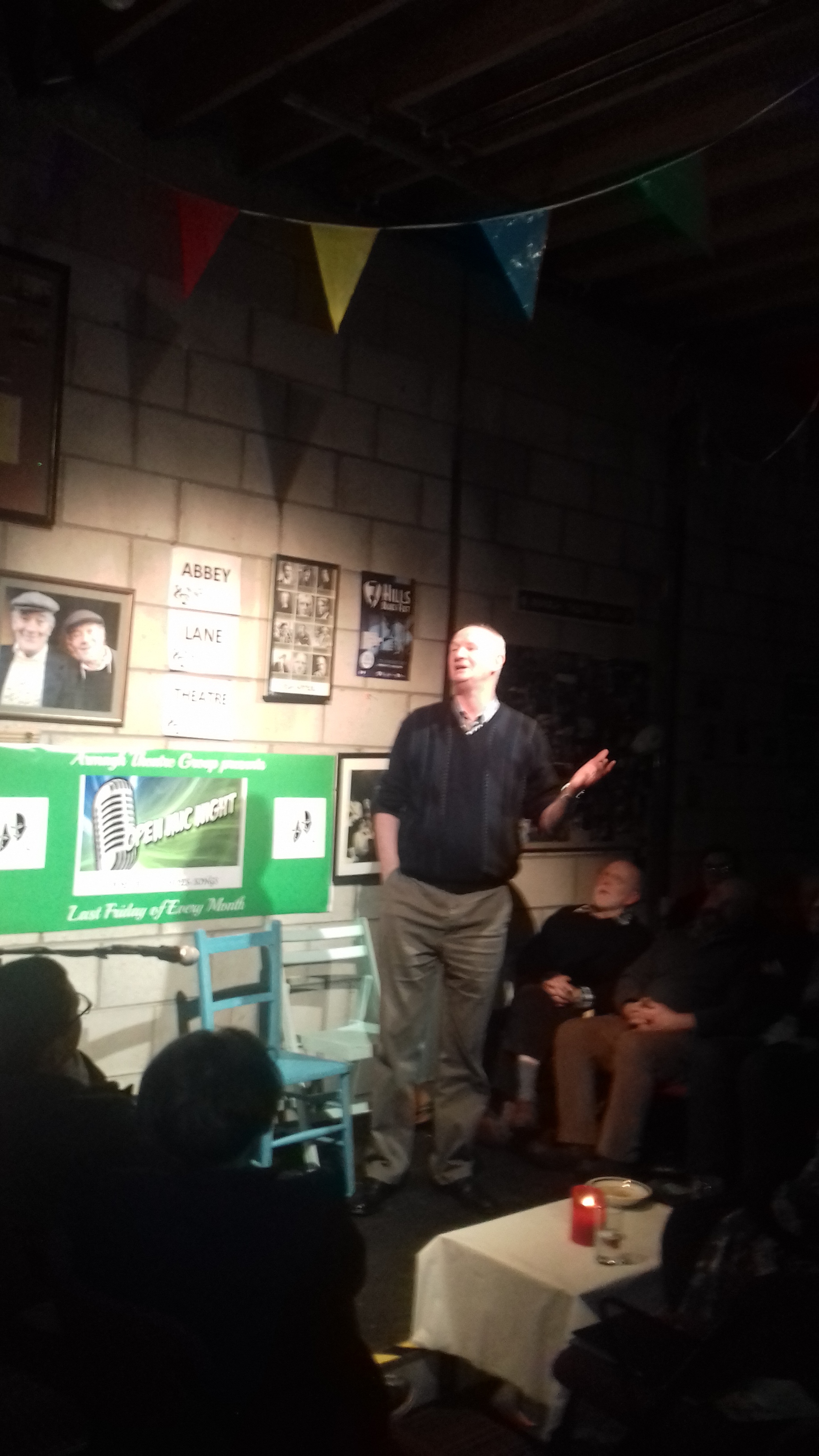 Peter Carragher regales us. Tim Hanna wins Limerick Laughs clapometer.
Daniel Corrigan, guitar and original song; Jacqueline McMurdie#, guitar and singing 'The Rose';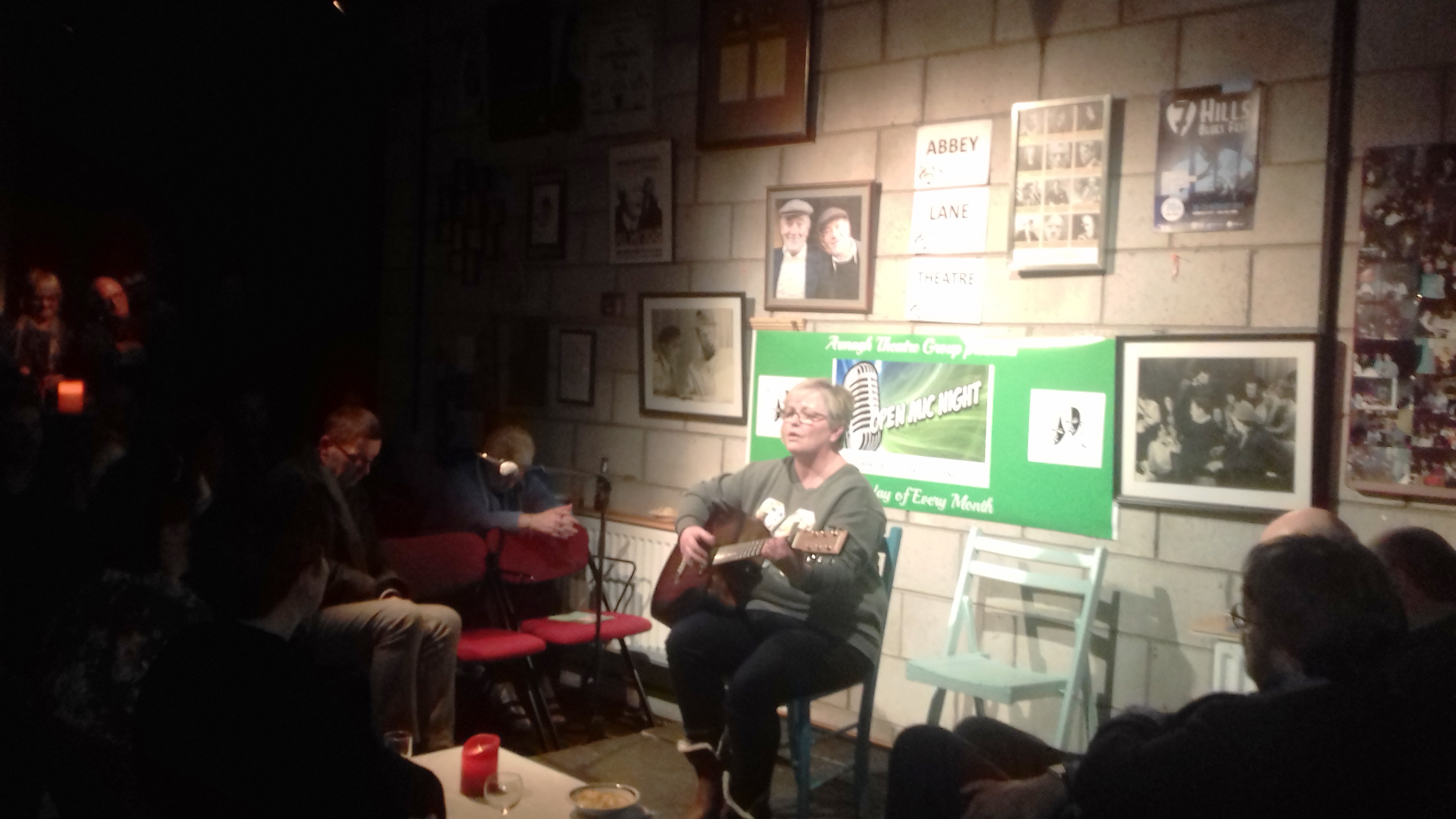 Felim Rafferty, original poem;Thomas Healy poem in Gaelic; David Braziel returned with a couple more poems; John Goodwin# sings 'Harris Mare';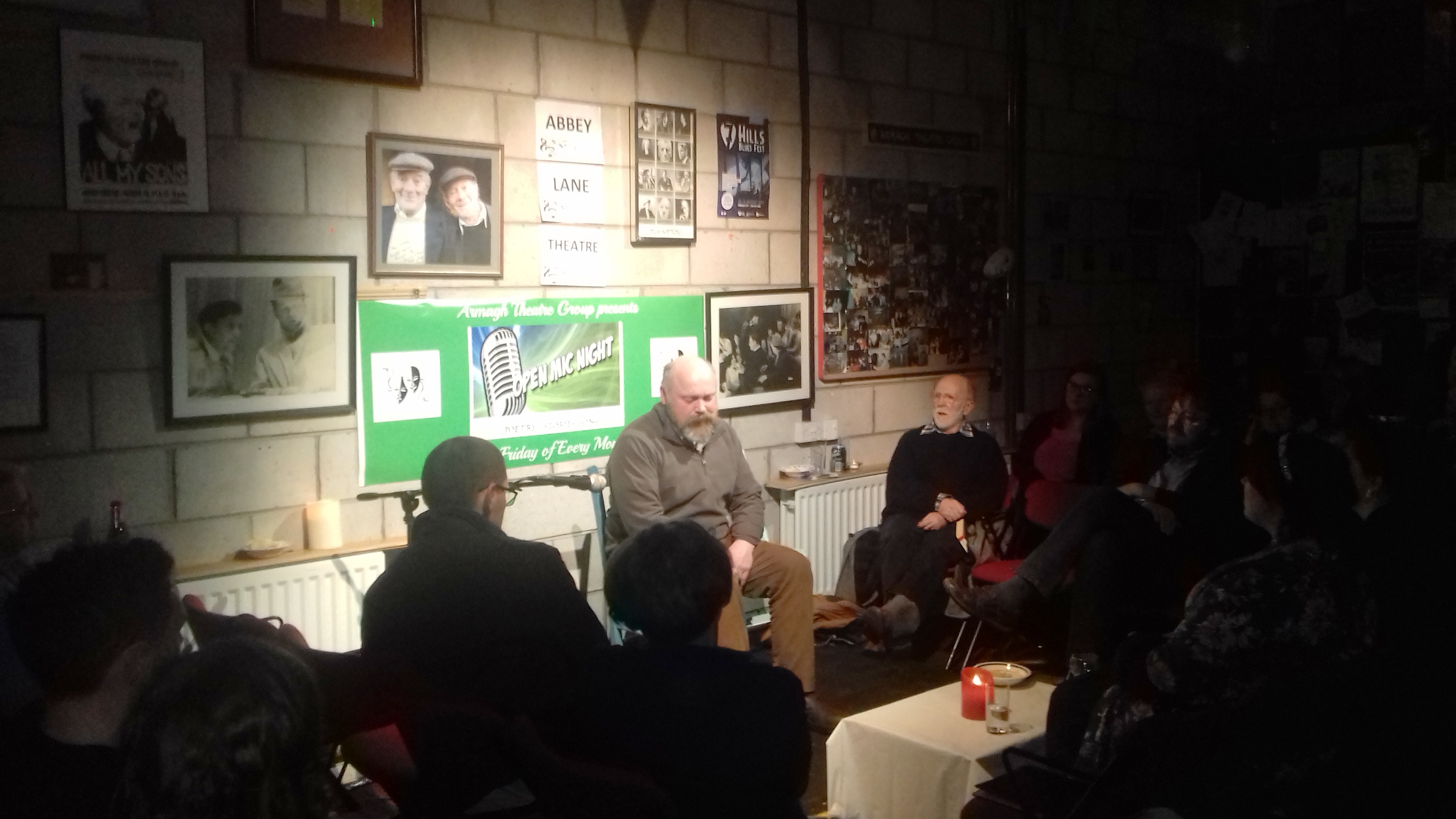 Joe McGinley#, original poem; Peter Carragher jokes and Pat Prunty sang '4.3d' to finish another great OMNIGHT!
Thank you to all who partook, who came to be entertained and who helped with lights, door, bar, tea's and coffees! on such a cold night.. take a bow! (The # = new faces)
Next month's OMNight will be 30th March. Keep watching for guests and Limericks theme