The Holywood Players present acclaimed comedic thriller 'Deathtrap' – one night only!
The Holywood Players invite you to join them for a fabulous night of entertainment full of suspense, thrills and laughter that will keep you enthralled until the very final moment.
In this acclaimed dark comedic thriller by Ira Levin, washed-up playwright Sidney Bruhl hasn't written a successful play in years and money is getting tight. But when Clifford, a student of a creative writing course he's teaching, comes to him for advice on a script he's written, his prayers are answered.
Sidney recognises the script immediately as a sure fire hit and his ticket back to Broadway success. The only issue is, does Clifford want to share the credit...and what will Sidney do if he doesn't?
Holding the record for the longest-running comedy-thriller on Broadway and nominated for four Tony awards including Best Play, Deathtrap will keep you on the edge of your seats. Full of twists and turns, shocks and surprises, thrills and laughter- you will be holding your breath until the very end.
Catch Deathtrap at the Market Place Theatre, Armagh at 8pm on Friday 25 August.
Tickets are £15 (£13 concession) and can be bought through the box office:
Tel: 03300 561 025
Email: This email address is being protected from spambots. You need JavaScript enabled to view it.
or booked online at www.visitarmagh.com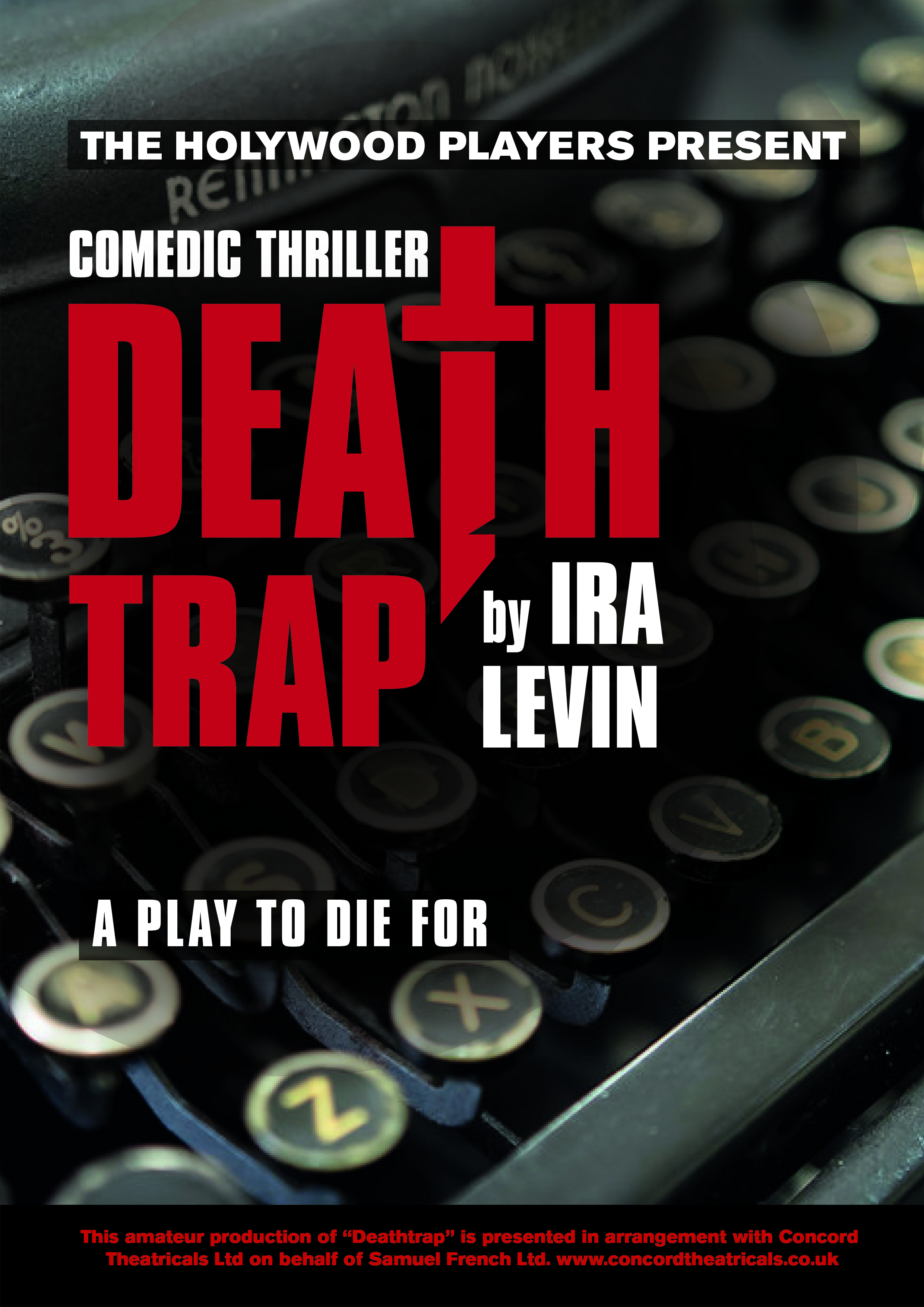 Note: This play is not suitable for children under the age of 12 as it contains violence.