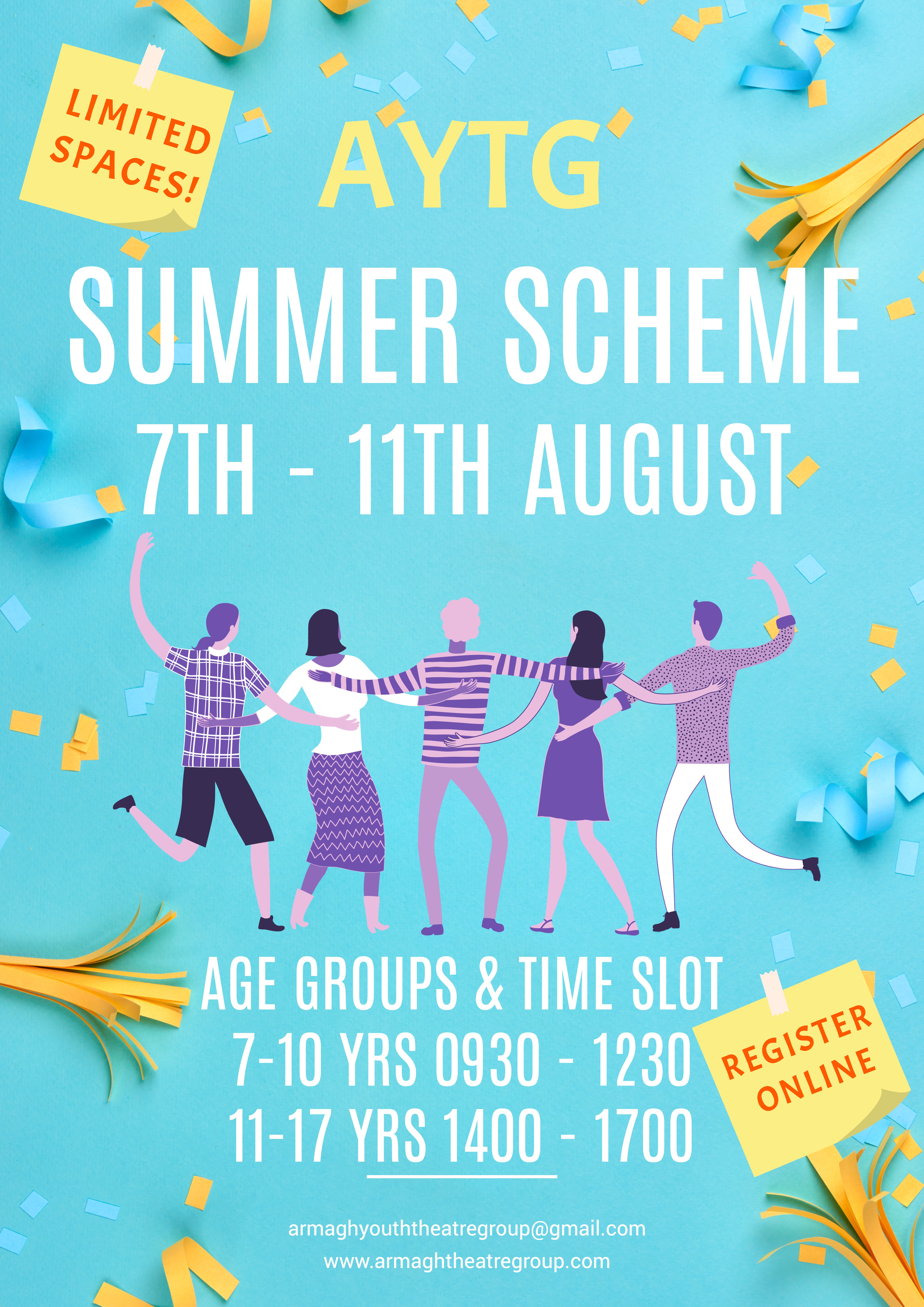 Hello All ✨
We are delighted to announce our Drama Summer Scheme will run on 7-11th August 2023 🎉
Get ready for an exciting week of activities, games, and laughter. Our team has planned a variety of engaging activities and drama games that will keep your child entertained.
Make new friends, unleash creativity, and have a blast at AYTG Summer Scheme.
We are running the scheme for 2 age groups
Monday - Friday
0930 - 1230 Age 7-10 year olds
1400 - 1700 Age 11 - 17year olds
There are limited spaces so booking early is recommended. Places are secured via Eventbrite: https://AYTGSummerScheme.eventbrite.co.uk?aff=oddtdtcreator
*When booking please make sure to select the appropriate time slot as per age group.*
**Please note Registration Forms must be completed**
Age 7-10 year olds https://forms.gle/6yZypRSv2yBDT5yP8
Age 11 - 17year olds https://forms.gle/bBsMEN8houdiag8PA
Don't miss out on this fantastic opportunity to create lasting memories!
We hope to see you soon! 👏
AYTG 🎭
--
Armagh Youth Theatre Group
www.facebook.com/armaghtheatregroupatg