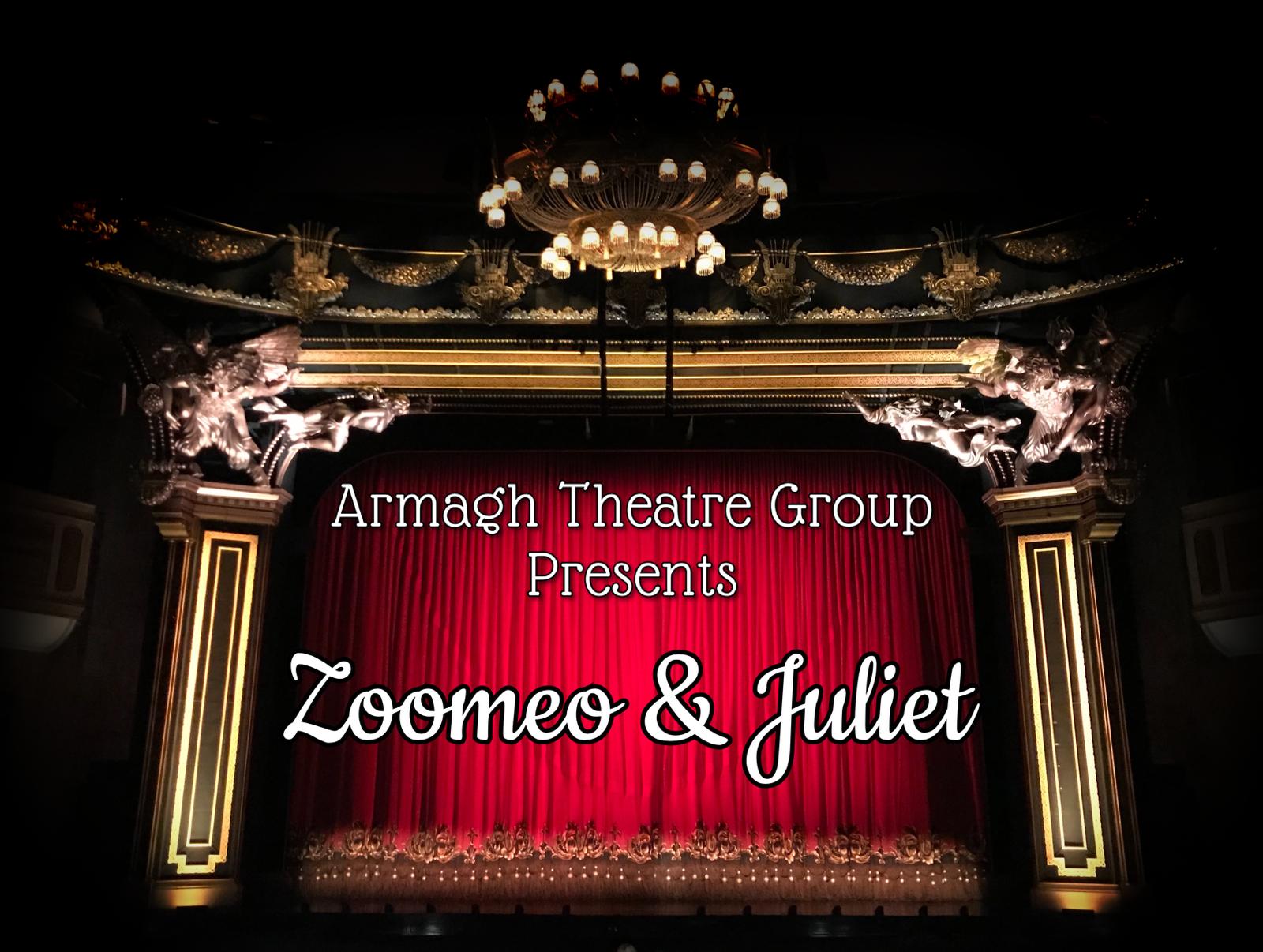 This is the link you have all been waiting for. Our very successful summer Zoom production of Zoomeo & Juliet recorded live is now available FREE on the Youtube link above.
Whether you caught it in early July or a first timer you are guaranteed a belly of laughs as the cast and director (Margery Quinn) from Armagh Theatre Group master the world of Zoom to bring you the first, live, original on- line production during this pandemic.
You luckly people will benefit from the Free to view production- the belly laughs - and at the end of the show a behind the scenes look at rehearsal bloopers as we all struggle with the new concept.
This is a fund raising effort towards our Building extension plans for Abbey Lane Theatre which will ensure more years of entertainment through Drama, music,stories and poetry for all the Armagh community.
Please support us by donating to ATG Extension Project Donation Page
Make an evening of the viewing and send what you can to the above link.
Thank you , enjoy the show and let us know what you think of it. (There could be more)