As another storm blows over the country this morning last night Raquel (Rainbow Ashwood Jamacian) McKee created her own storm of entertainment as guest artist in Abbey Lane. Her infectious charm and presence had the audience particapating from the start. Pieces such as 'One potato,two potato' and 'Charles Drew' will stay long in the memory of those lucky to have been there. A great ambassador for African/ Carribean culture in N Ireland and a privilege to have her as our guest artist for Feburary.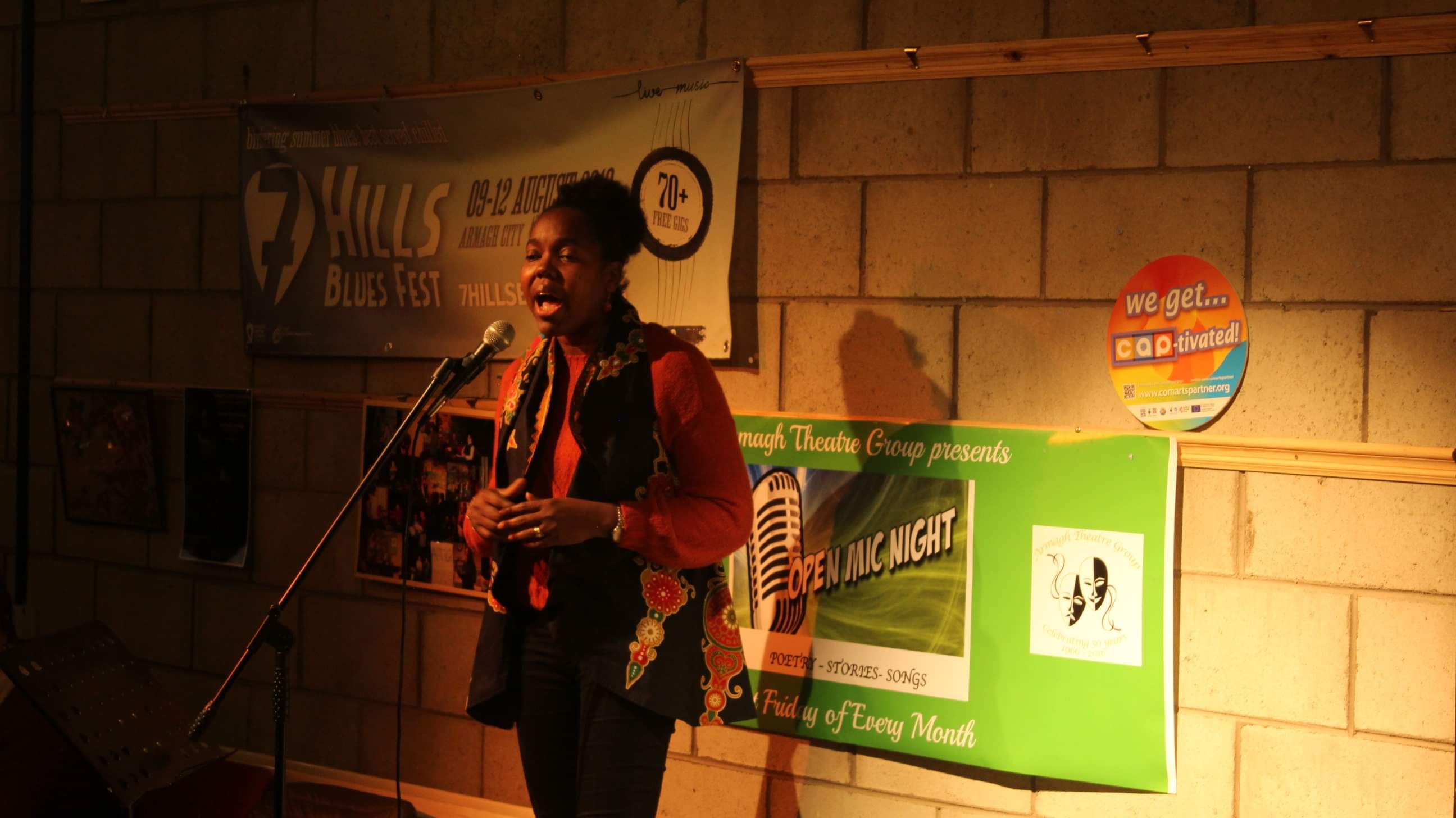 Guest artist Raquel McKee
We started the night with an important public announcement from the Ministry of All Spinsters,the Bachelors and the Envied (Mastbates)
Warning single people of the dangers of unexpected proposals today 29th Feb. Malachi's rant 'The Great Ulster Forest' kicked of the night which included Sophie Ross singer/songwriter (To sleep at night); Thomas Healy singing ( Delicate by Damien Rice); Dymphna with her well known brand of comedy; Cathy Carson written word performer ( 2 pieces- Pockets & 17) France Lavery singing Honky Tonk Angles ( her own interpretation!);A short cartoon interlude; David Braziel Armagh's top poet (Selection of works); Kate McLaughlin ( her Father Harry McGrail's poem May Day); Adam Trotter (monologue American Civil War) Jim Doc singing his way (I Did It My Way); Rachel Toner, (story Not a child of the Troubles); and finished with Sophie returning with her version of (Bob Dillon's Blowin in the wind)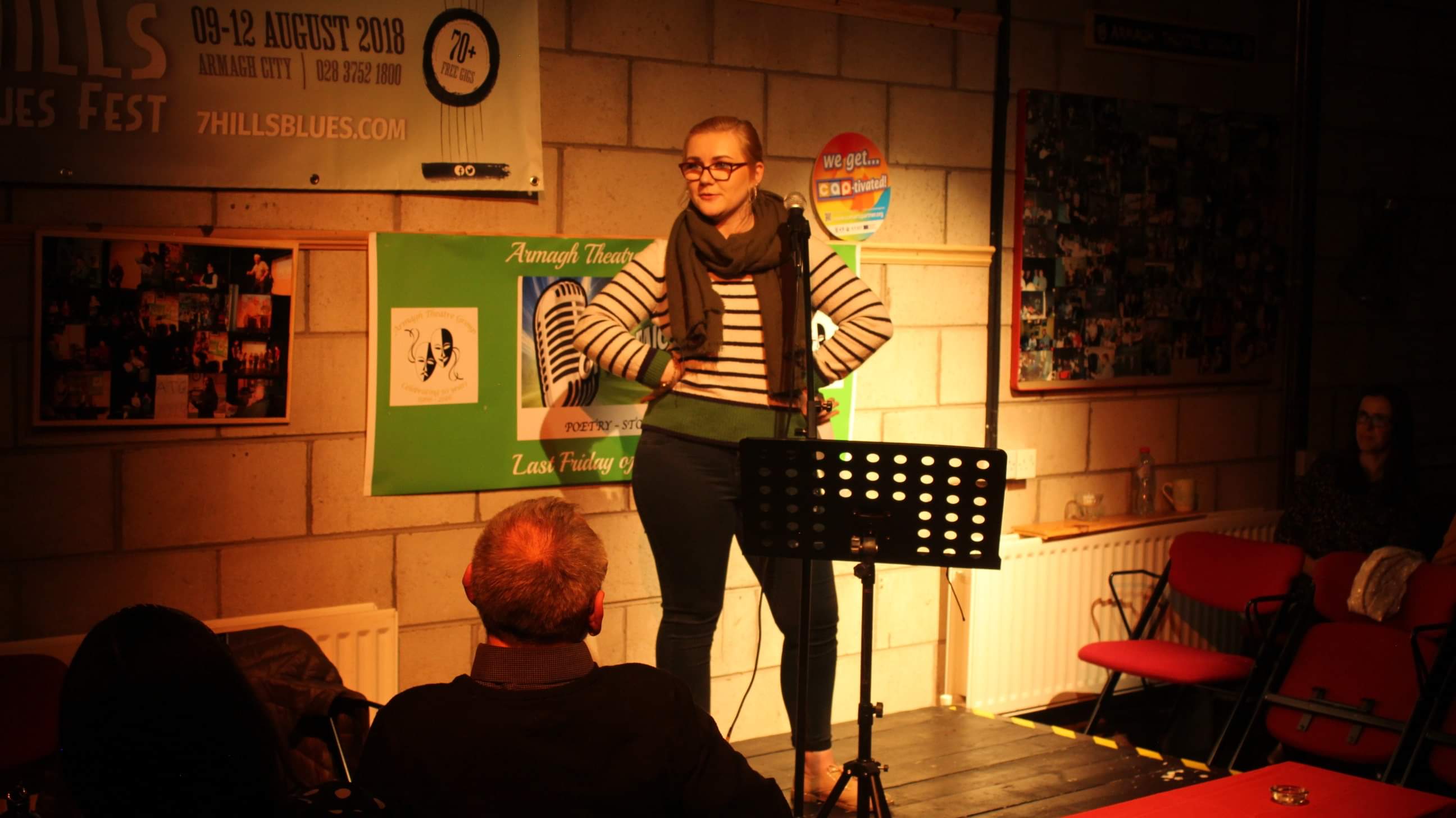 Rachel Toner Poet/Writer
Thanks to all who helped, who performed, who participated in any way but especially to all who braved the storms, the cold, the fear of proposals, the viruses and still travelled to Abbey Lane to make this another successful night for the best wee Open Mic ...ANYWHERE!
Next month's Open Mic is on 28th March when our special GUESTS are flying in from Newcastle-upon-Tyne (yes folks our fame has travelled over lands and seas) when we welcome David and Carol Cooke- known as 'Two many Cookes' or 'Cooke's R' Us'. This multity talented couple are here for ONE night only and as we are getting 2 guests for the price of 1 the house should be PACKED!