A night of historical drama depicting the tragic events of the Armagh Train Disaster which resulted in at least 89 deaths and over 400 injuries.
The popular Sunday school excursion to Warrenpoint seaside begins with a band parade, from the Methodist church in Abbey Street, through the town to the Railway Station.
It was a sunny morning on the 12th of June 1889 when some 1200 excited children and adults thronged the station platforms in anticipation of a day by the sea.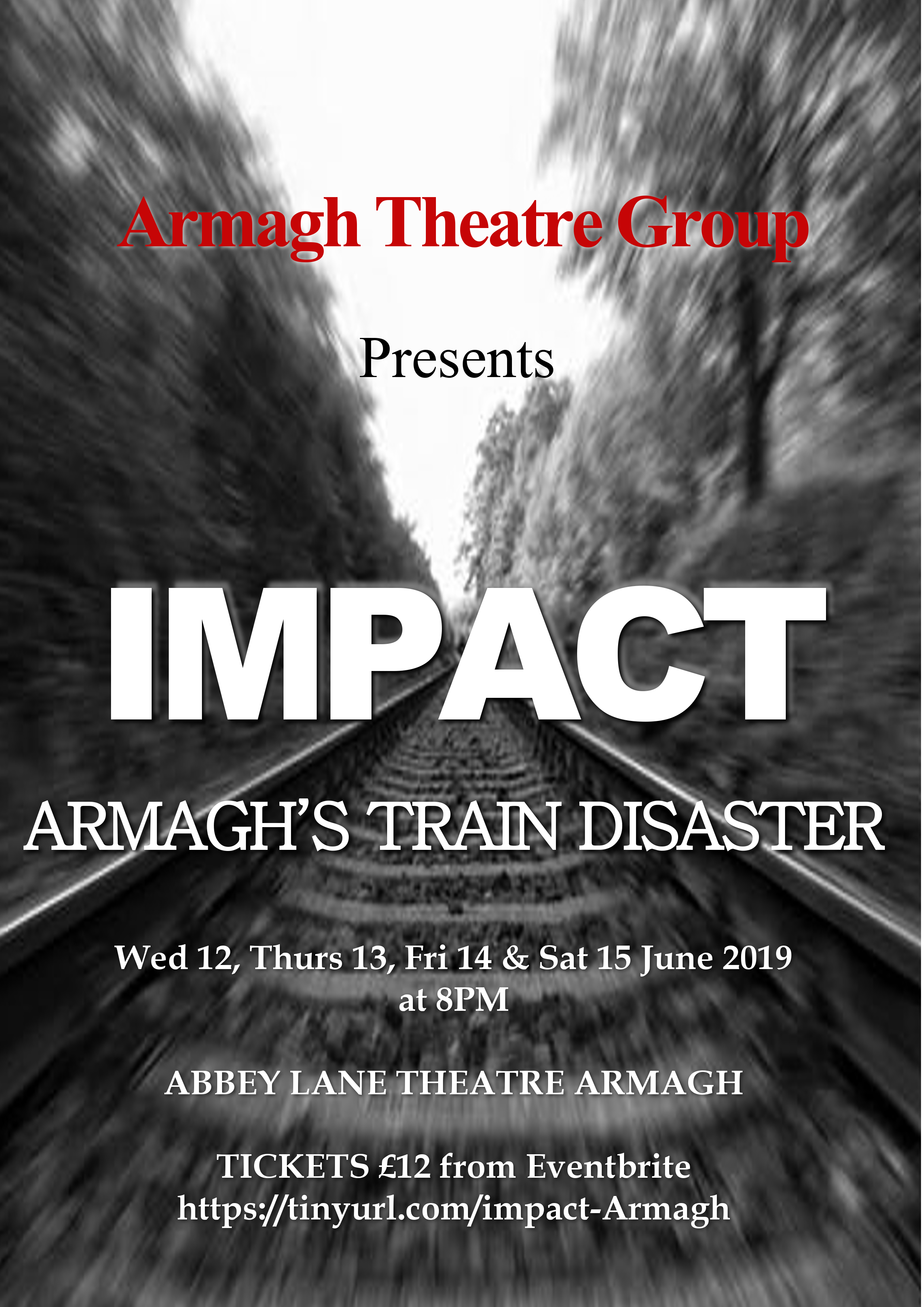 Please note our new On Line ticketing system and the link to Eventbrite. Click
https://tinyurl.com/impact-Armagh
for the link to the Eventbrite tickets..
.