Dispite heavy rain and ghosts running wild on the City streets, our Open Mic had a great turnout to welcome Glen Wilson for his first visit to Abbey Lane.
A Richhill man Glen now resides in Portadown where he rubs shoulders with other fine bards in David Braziel and Anesu Mtowa, both of whom have guested here in recent times.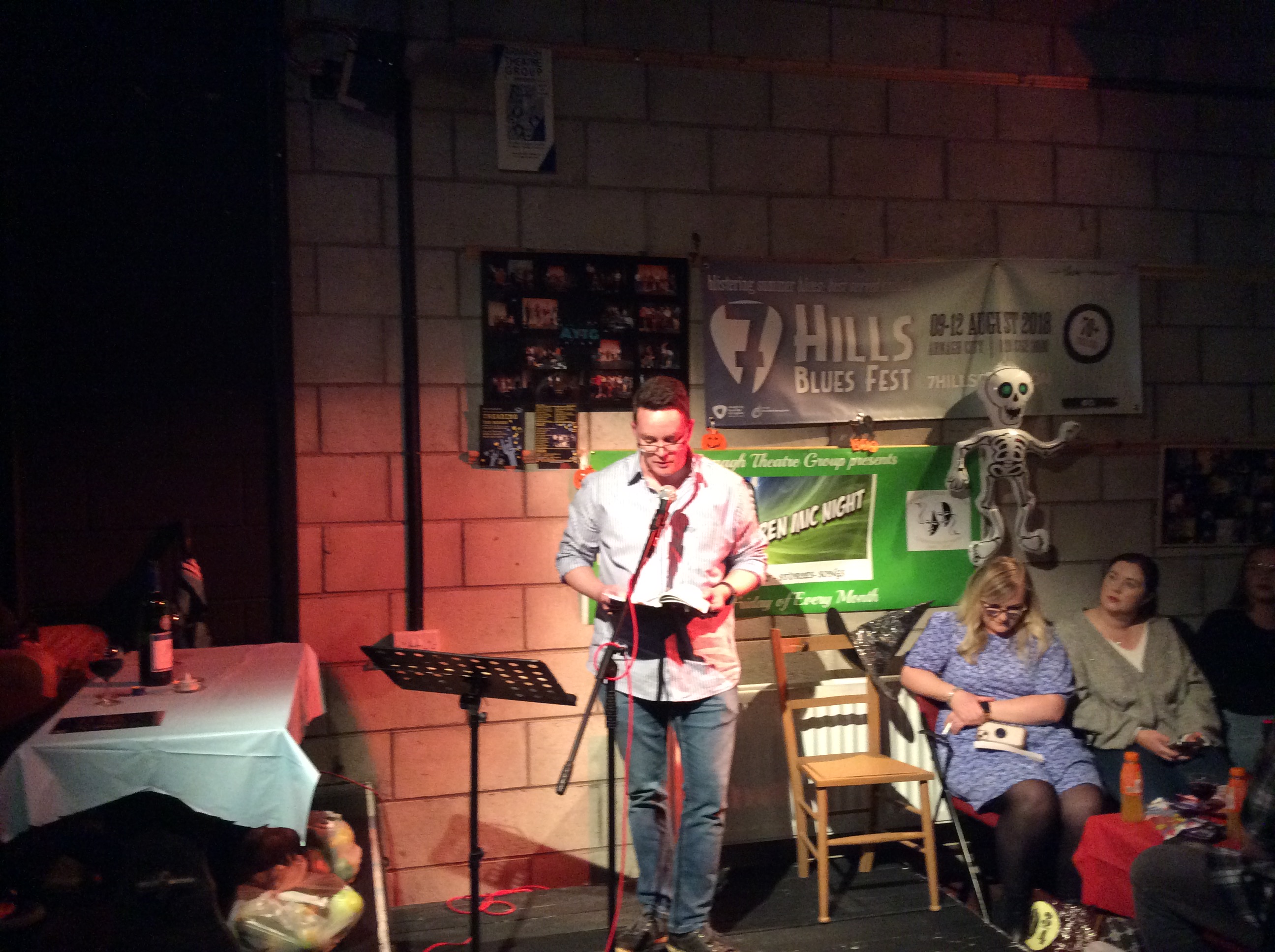 Other poets on the night were Rachel Toner; John Henderson; and Malachi Kelly. Storytellers: Matthew Toner, Ellen McKenna, Brian Lamb and Kerry Clarke. Musicians and singers: Dennis McCloskey; Aislinn Whyte; Theo Sinton; Peter Kelly; Danny Doran; Frances Lavery and Fergal Donnelly. And then there was Dymphna!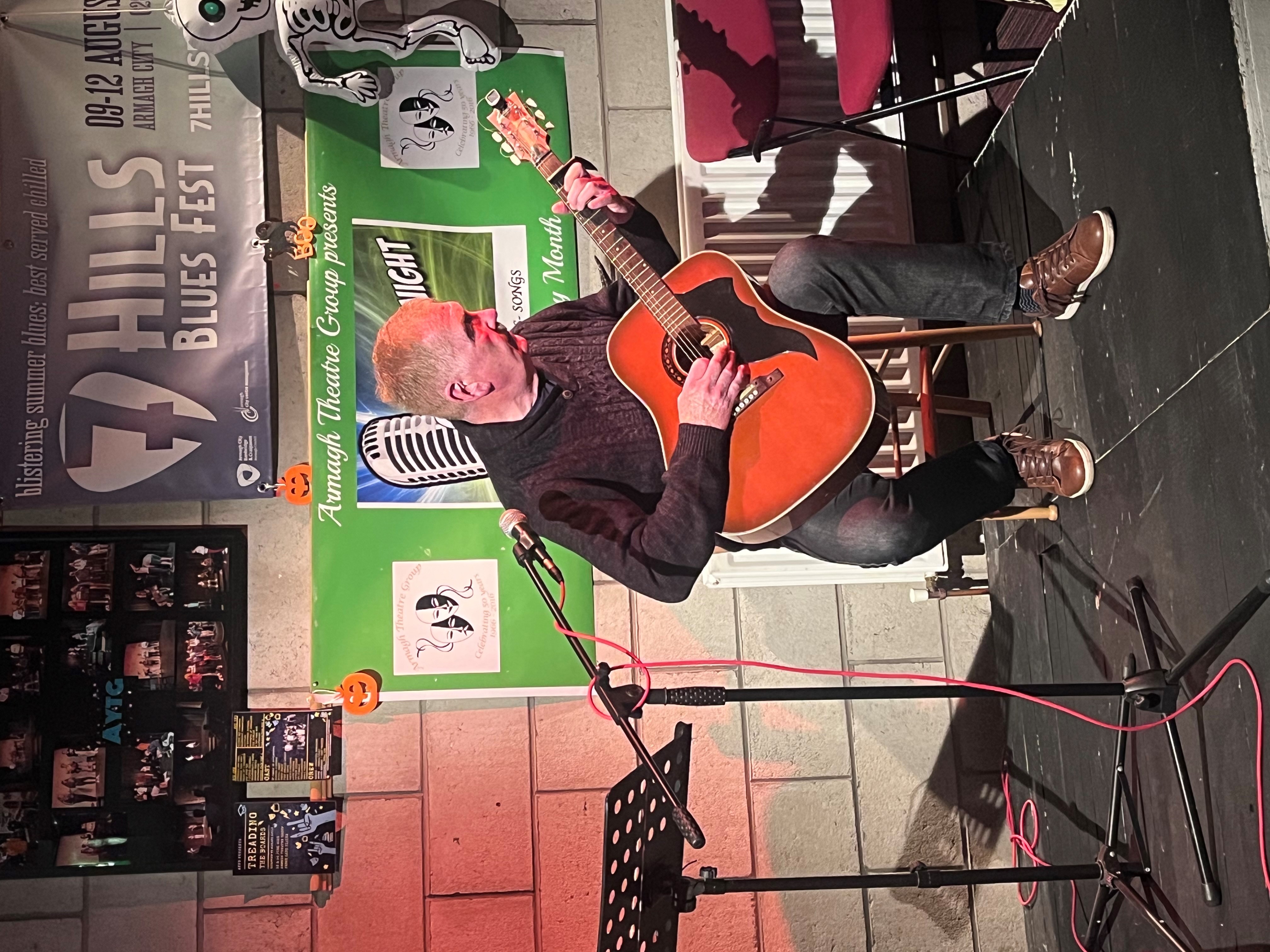 Aislinn Whyte sang 'Gosford's fair Demesne' and got up again to the delight of the audience and sang her rendition of 'Roger the Miller' with the confidence of someone far beyond her young age. We finished off with Danny Doran singing the blues.
Thanks to all who attended, who contributed to the entertainment and those who helped out clearing all away for the youth group in the morning. But especially to our guest poet Glen it was an honour to have you visit.
Next Open Mic is 24th November ( last of this year) We hope to have Dublin singer/sonwriter Colm Gavin as guest. An up and coming talent who has featured on RTE radio 1, recorded albums and played in Europe and America.
Also, if all goes well, a special invite to a local legend, himself a writer of numerous books and a record holder. So keep Friday night 24th Nov free for another great night's entertainment for £5!