Against the backdrop of 7 Hills Blues festival starting, sellout shows in the MarketPlace Theatre, RyderCup and Patrick Kielty's
Late Late show on TV among other distractions, we had another full house in Abbey Lane Theatre last Friday.
We were spoilt by the talent on stage throughout the evening from musicians and singers of the highest quality. Poets, writers and yarnspinners graced us with their insight, humour and wit. And an early surprise visit from St Nicolas himself finished of the night with dreams of white a christmas.
Not only all that, but a wonderful raffle at half time of prizes the like has not been seen for a long time.
No! they wern't out of date or pre-used or recycled. We would like to thank all those who bought tickets on the night even if you didn't win. To the family who cleaned up on prizes......how lucky can you get!
Contributors on the night Terry Christian, wonderful singer songwriter (Downpatrick): Matthew Toner, poet, Armagh: Theo Sinton singer/guitar Tandragee; Byddi Lee, writer/playwrite/author Armagh; Kate McLaughlin solo singer/ techo comedian Armagh: John McAndrew, yarnspinner/storyteller Moira; Note this brilliant young duet, Ruby and Caitlin Quinn guitar and vocals, Co Tyrone; and Dermot McConaghy poet, Lurgan;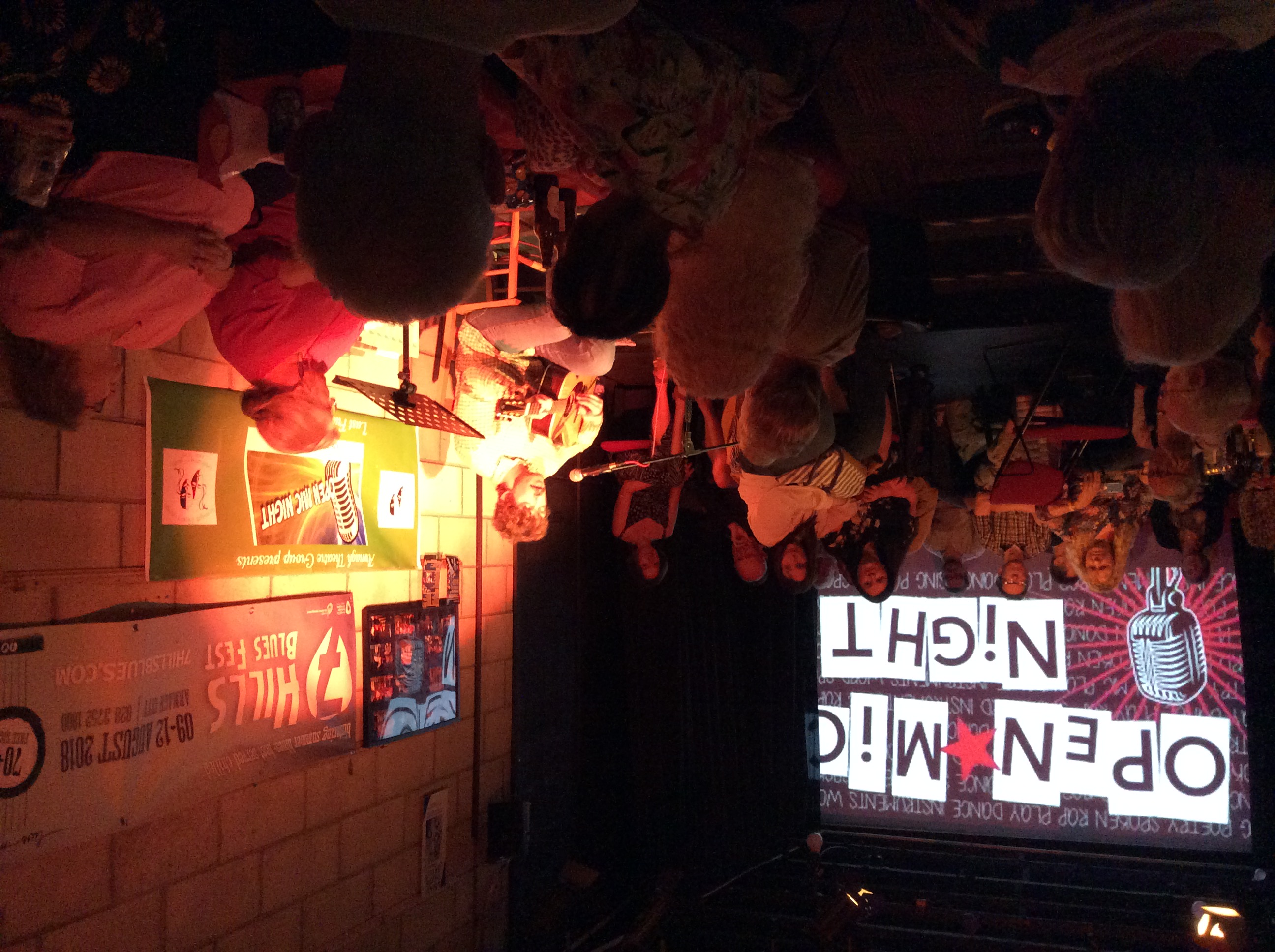 Our guest artist for the evening Conchur White sang songs from his excellent forthcoming debut Album ' Swirling Violets' linktr.ee/ConchurWhite.
This young singer/songwriter regaled the audience with his exceptional voice and guitar playing to their collective delight. A pleasure to have Conchur visit us as our guest and we wish him well in his future musical career.
Hard act to follow but Malachi Kelly ,Armagh made the most of the dying applause for Conchur to start his poetry slot followed by Terry Christian, Matthew Toner, Theo Sinton on second runs the finally but not least Daniel Bacon as 'Santa' had us all singing ' I'm dreaming of a White Christmas' far too early!
Thanks to all who helped with putting the evening together MC Rachel, Tim (door and bouncer) Raffle tickets (Byddi/Rachel/Malachi and the clean up crew to clear all away for ther Youth Group sessions next morning.
Our next Open Mic last Friday October 27th, doors open 7.45pm £5 entry ,BYOB. All welcome.