We are delighted to announce the results of our In House poetry competition for May.
Winner of the prize money was Jay Rafferty and Highhly Commended Jacqui Ruddell. Absent for the presentation and also
recipients of certificates Mollie Maguire and Stephen McStravick. Many congratulations to all who participated
June's 3 topics are; 1) 'I Wish' 2) Mental Health 3) Nostalgic Memories.
All the usual rules apply, 30 words, 3 topic and £30 prize money. Send entrants to This email address is being protected from spambots. You need JavaScript enabled to view it. with your titled submissions on attachments. Pick one topic or all three and submissions must be in by Friday 23rd June midnight.
All finalists work posted on our website and Social media pages remains the writers property.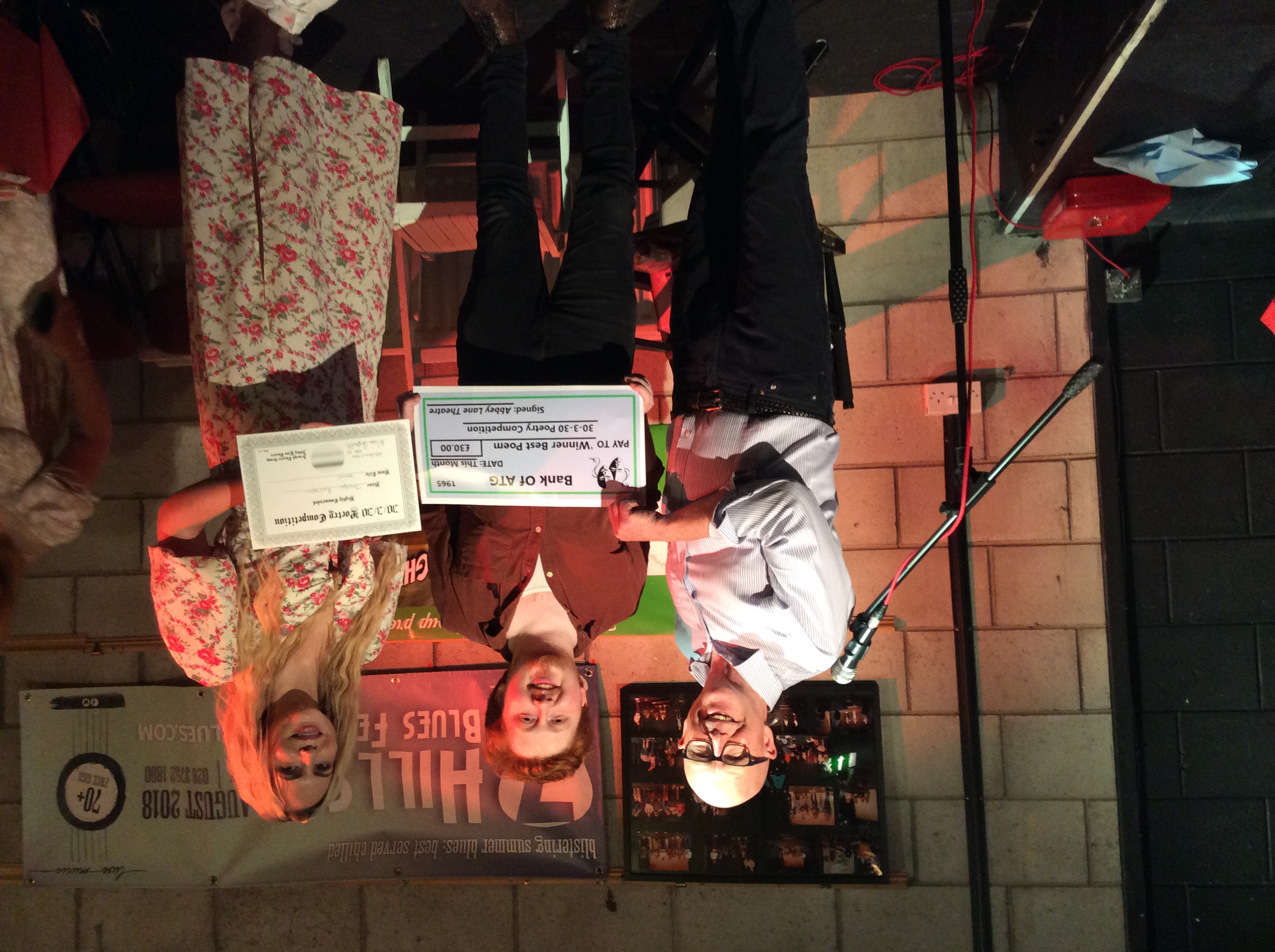 Snobbery by Jay Rafferty
A stain glass snout snorts
wet over the town. Contemptuous,
holier than thou, a pedigree of mortar
and sandstone. Like its clear glassed
siblings weren't hewn in the same quarry.
******************
Hello by Jacqui Ruddell
"Hello mum,
It's late, I cannot sleep,
My heart feels numb
I've tried counting sheep
Now you are gone
I message your phone;
'Wish you knew
I sorely miss you'"
******************************
1) HOME ; by Mollie Maguire
Just Getting Home
Aroma of Sunday roast fills the air.
Laughter bellowing throughout the house.
Witnessing smiles released from faces.
Rapidly wrapped in loving arms.
Scrumptious flavours enrapture my taste buds.
I'm home.
********************************
GOOD AND EVIL. by Stephen McStravick
LOCK UP YOUR CHILDREN
IT'S EVIL WITH A " D"
DEVIL'S MUSIC.
COTTON BLACK POOR BLUES
JUMPED THE FIELDS AND CAME TO TOWN.
THE RIGHTEOUS WHITE ARE ALL SHOOK UP
AHUH-HUH !