Scenes from Abbey Lane's Open Mic September 22'
Most grateful for all who attended our Open Mic on such a wet and stormy night.It reinforces our belief that these social nights offer more than great entertainment. It's where people make friends,have a laugh,stimulate their brains, be surprised, be saddened and reflect on life. It's the unknown variety of performers and the chance to see local artisic talent getting a platform for that talent. Audiences leave uplifted and in a better mood and some lucky ones with raffle prizes!
Our next Open Mic is on Friday 25th NOVEMBER ( Sorry none in October as date clashes with the Theatre Group's big production 'Impact' in MarketPlace Theatre, Armagh)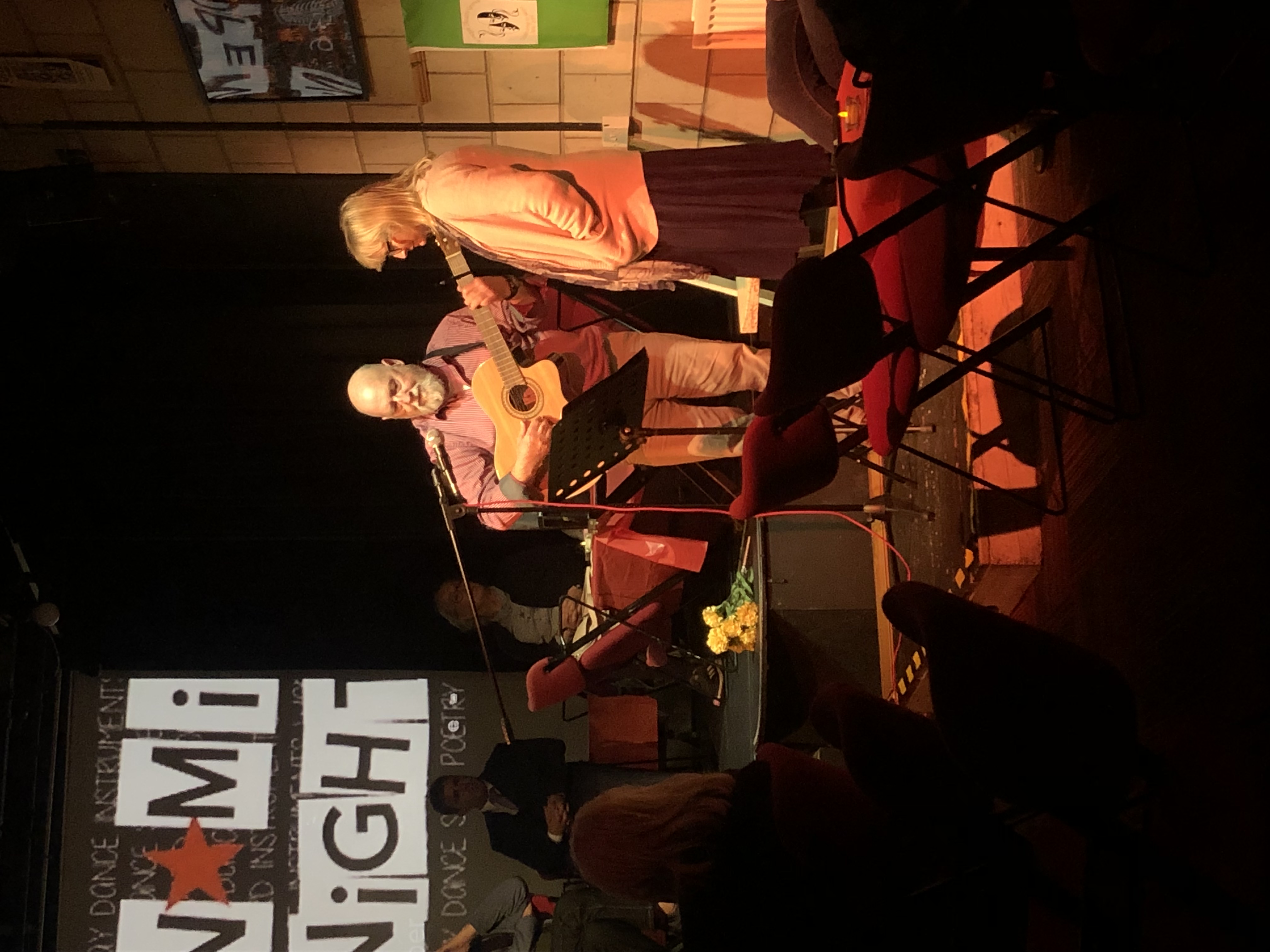 Bridie Donaghy singing Green glens of Antrim,Peter accompanying.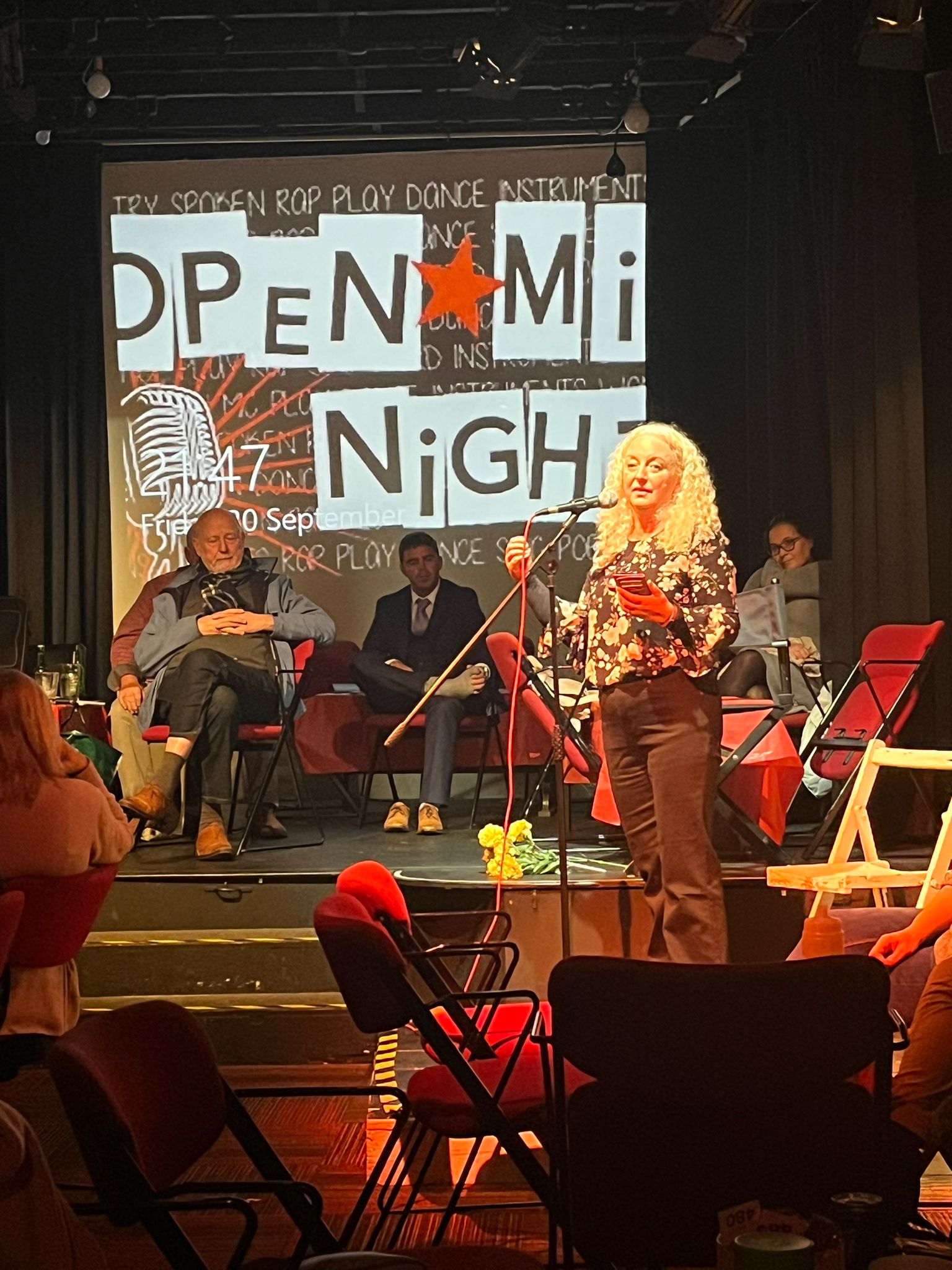 Local author Byddi Lee give us a taster from her next novel due shortly and eagerly awaited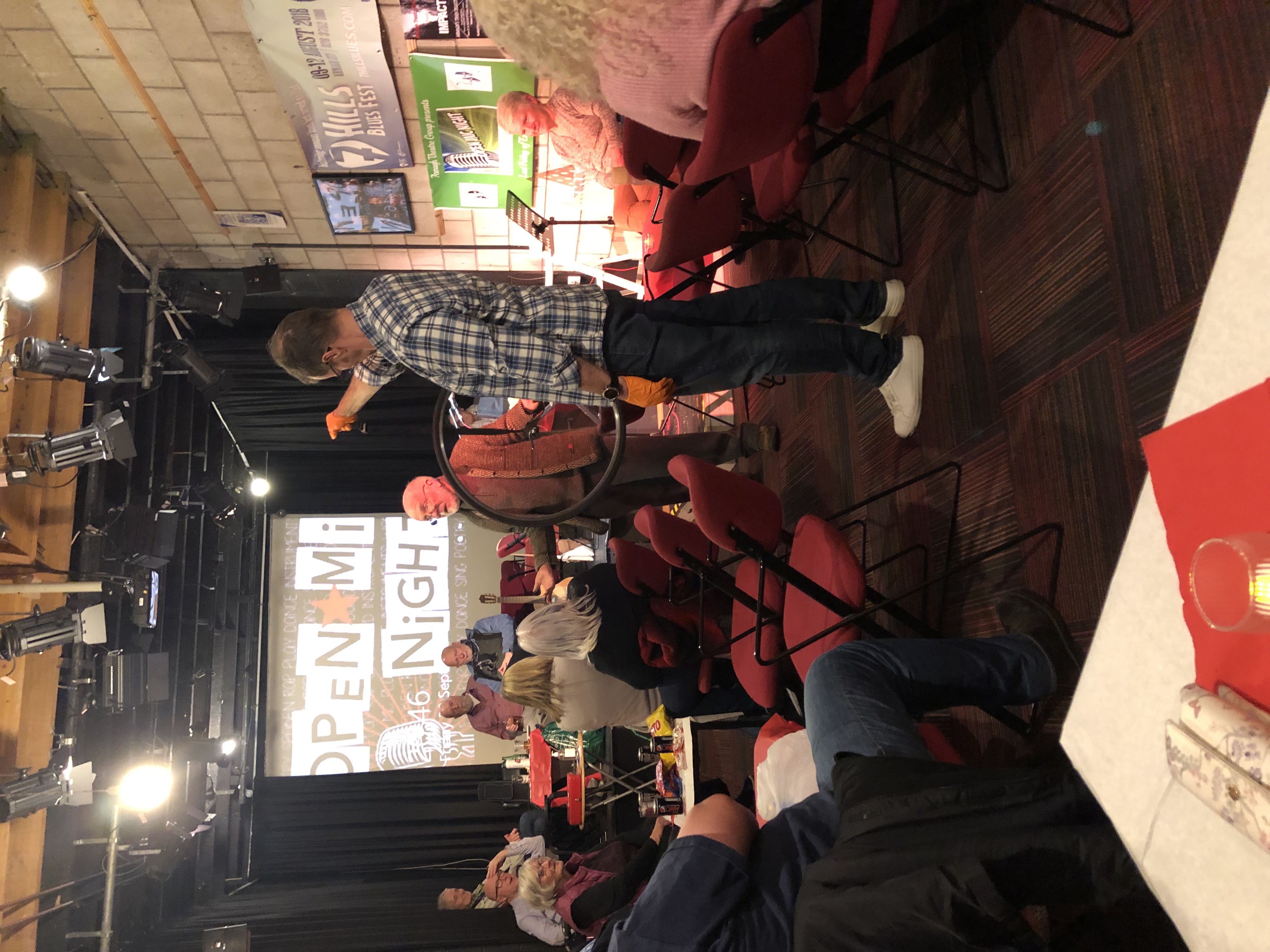 .
Joe McCool along with his beautiful assistant Colin demonstrates why we have to ask why there is more than one Y in Bicycle.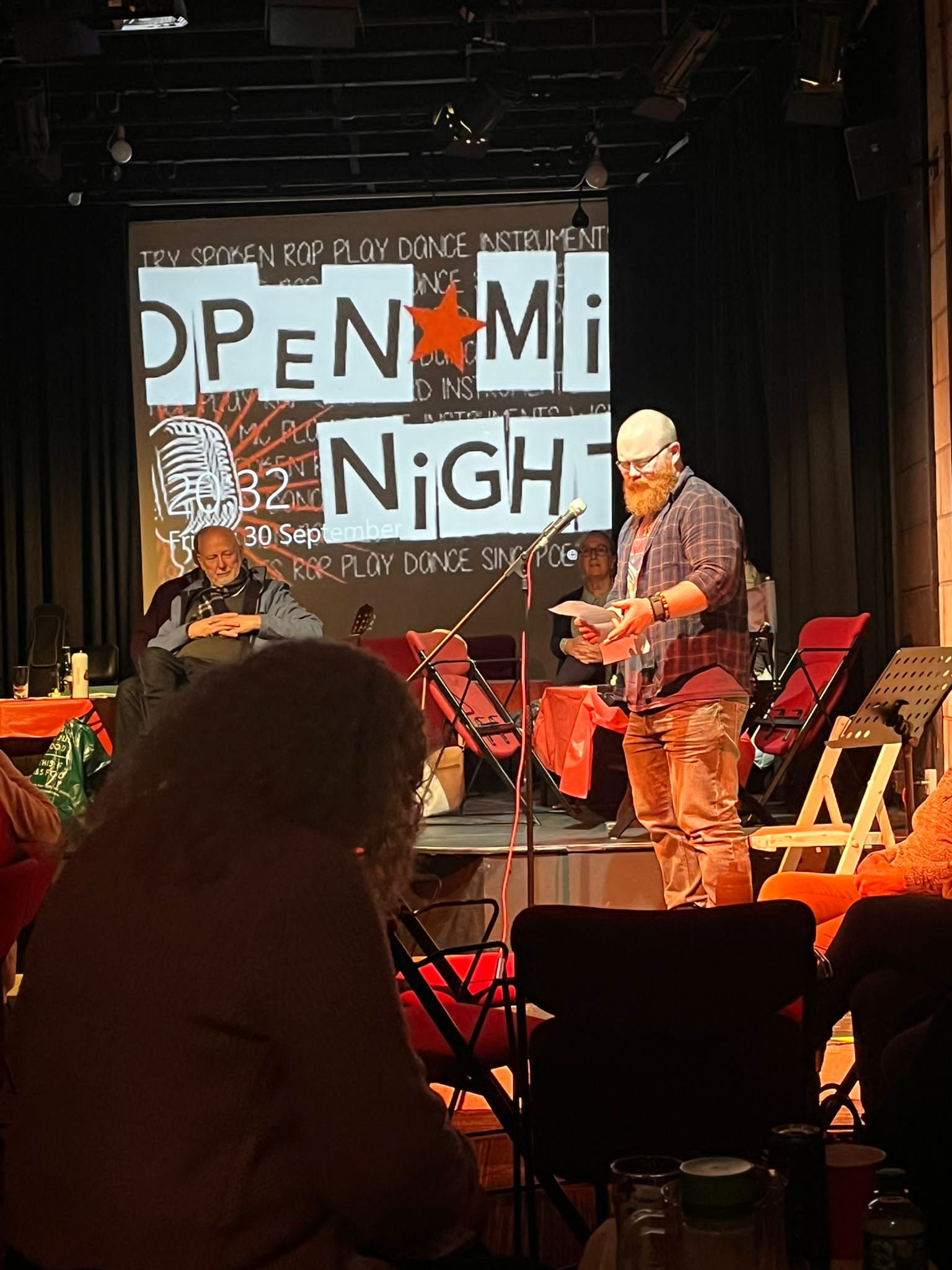 Matthew Toner returns with another great poem. The Butcher Poet of Armagh!
As well as the above featured artists we welcomed a new poet Tracy Read with her touching piece The Boy Solider(Ukraine); Annie McLoughlin's poems Guilt Edge and Tea Picker; Peter Kelly's Rude Regional rhymes and singalong; Rachel Toner poem 'Out of Hours', Dymphna Ferron, saucy yarns; Mark Brownlee, Derwent Lake,Lough Neagh, Ulster and Armagh's antenna;Malachi Kelly story 'Leav'is the butts' and a look back at the ever popular Limericks from 2017 which got the biggest round of applause so we might resurrect....
The raffle for the directors chair was won by Joan McCool and other prize winners were Alice, Matthew and Rachel; Big go raibh maith agat to Byddi for organising the raffle tickets and Colin the 'door'.
Thanks to all the helpers clearing the floor in prep for Armagh Youth Theatre Group on SAT mornings and continued rehearsals for 'IMPACT'