With a terrific audience and participants from Portstewart to Cork this year's John Hewitt International Summer School/ATG Open Mic proved once again an event not to be missed.
The popularity of Abbey Lane Theatre grows with each year as more and more savour the unique atmosphere and friendly welcome experienced by all who cross over the threshold.
Participants this year were Peter Kelly who started the night with his sing-a-long medley, Rachel Toner poet; Shaun Fitzpatrick guitar/ original songs;Tim Hanna story on The Twelfth in Armagh; Mark Brownlee, original poetry; ;Malachi Kelly ,Ner Cast a clout; The Delightful Dymphna, her own genre of yarns; Thomas Healy Irish poem and song:
Second half commenced with Harry Perrin on guitar/songs; Kate McLaughlin singing Noreen Bawn accompanied by Peter Kelly; We then had surprise gifts handed out to 4 lucky audience members of wine,meal for two,a vegetarian snack and prosecco. Annie Mc Laughlin orginal poetry;Harry sang again; Sinead Coxhill original poetry;
Thomas Healy poem; and Peter rounded of a eclectic nights entertainment with his famous calypso medley which won world wide acclaim on YouTube during lockdown No 1 with his band The Straw Hats.(still available on YouTube)
Thanks to Colin and Tim at the door, Eimear on the lights, Allan technical assistance, Paul and Amy @JHISS, Tim for preparing the theatre,and Malachi for the whole organisation.
Annie McLaughlin, Armagh poet.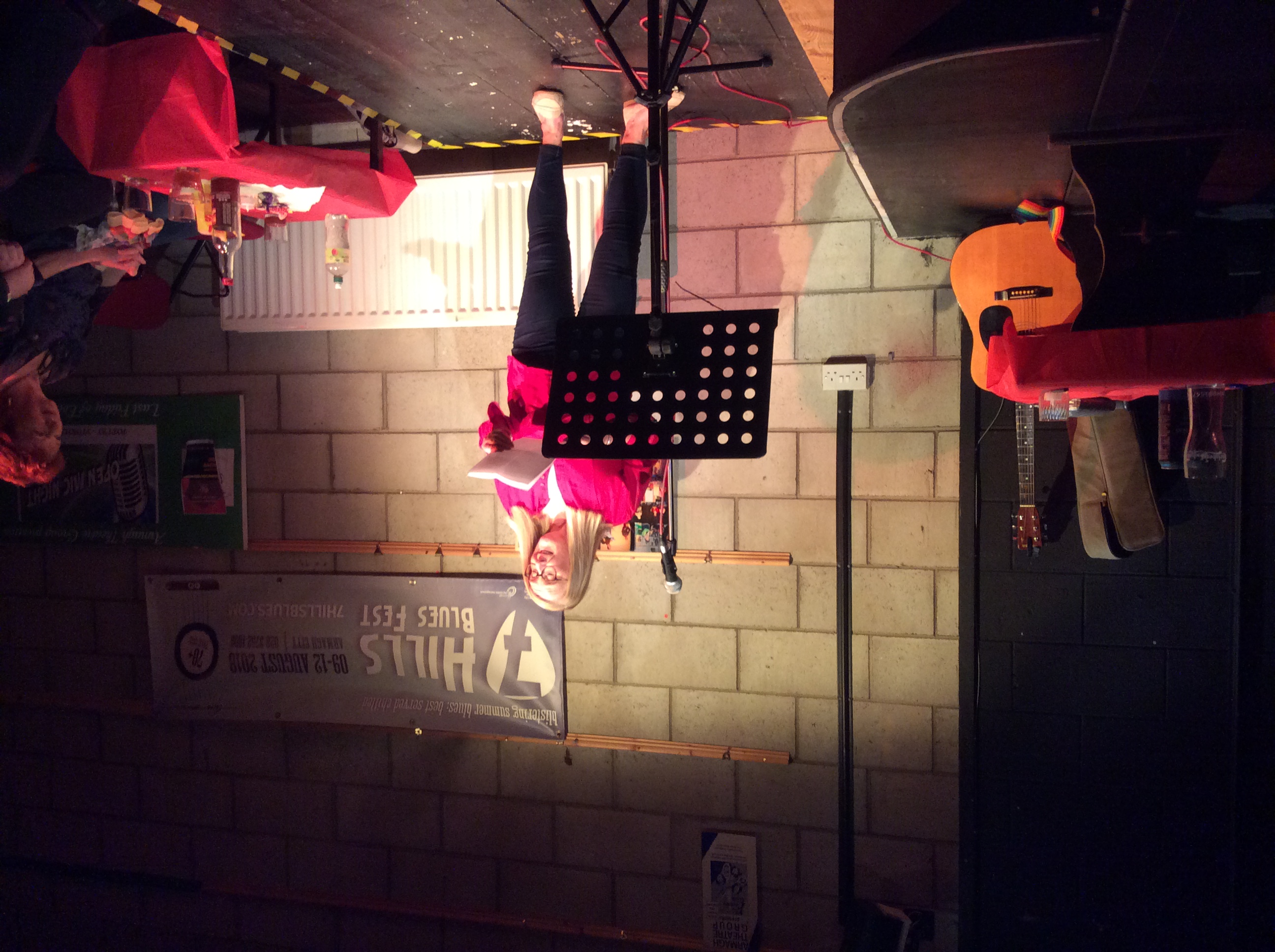 Harry Perrin from Rathfriland, singer musician