Name:
Dymphna Ferran
Job/Carreer:
Last job glass inspector in Tyrone Crystal for thirteen years
ATG MEMBERSHIP SINCE:
2016
WHY DID YOU JOIN:
I became involved with the ATG through Malachi's nephew Adrian Mc Nally who had heard me doing my performance poetry at a function in Benburb and had got in touch with my son to tell me about the Open Mic nights run by the ATG on the last Friday of each month in Abbey Lane. I went along the following month and enjoyed it so much I think I've only missed 3 Open Mic nights in the last four years.
1st PRODUCTION:
I was a late starter to the world of art and theatre. I was in my fifty's before I started to write poetry and had my first acting debut at the ripe old age of seventy two when I performed in two of Carol Dooey's plays on the one night in the Burnavon Theatre in Cookstown, playing the part of a stroke patient in one and a Mistress to a corspe in the other. In 2018 when the ATG put on their scam plays for the local council and policing board I was lucky enough to be asked to take part in them. The writers and directors of these were Malachi and Tim.
LIKES AND DISLIKES:
I love chocolate, cakes, fruit and vegetables. I dislike spaghetti and gravy.
I love to entertain but also enjoy being entertain.
EMBARRASSING STAGE MOMENT:
When I wrote a poem about dementia and the first time I performed it I forgot the words.
FAVOURITE AUTHOR:
Agatha Christie
FAVOURITE BEDTIME READ:
Anything by the above Author.
FAVOURITE MUSIC CHOICE:
Country and Western.
BEST HOLIDAY DESTINATION:
Las Vegas.
PARTY PIECE:
Back in the day it used to be removing a shirt from under a jacket while being worn by someone but nowadays it's a poem -- got wiser with age.
MANTRE:
A stranger's just a friend you've yet to meet.
EXERCISE CHOICE:
Laughter - It keeps my jaws active.
FAVOURITE FOOD/RESTAURANT:
Chicken Maryland especially in The Greenvale in Cookstown.
HOPES FOR ATG in 2026:
I hope the building will be expanded and that the Open Mic nights will still be going strong and that Malachi will still be introducing me with his usual line --"Next up is Dymphna and I have to say - SHE - comes with a warning".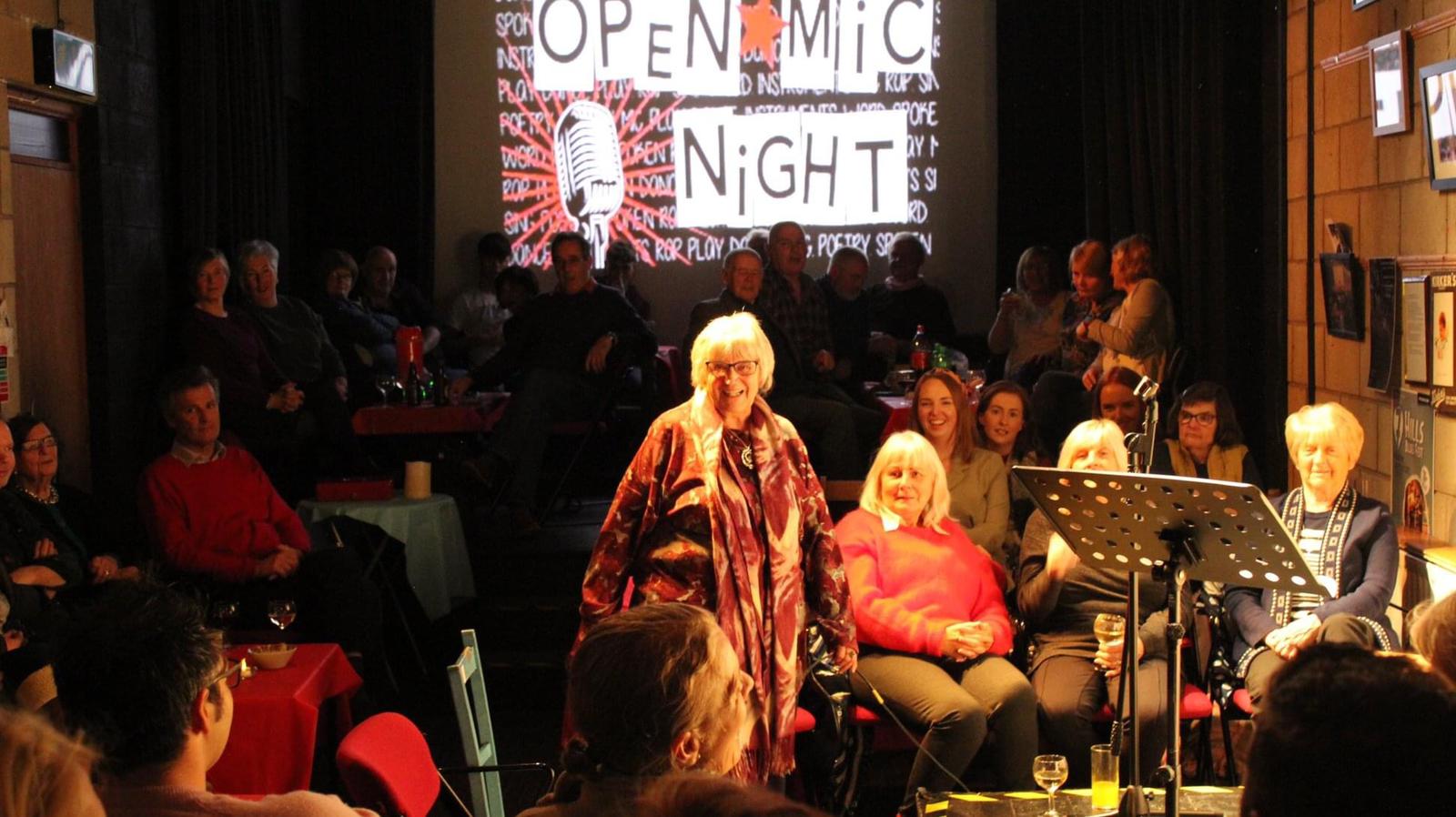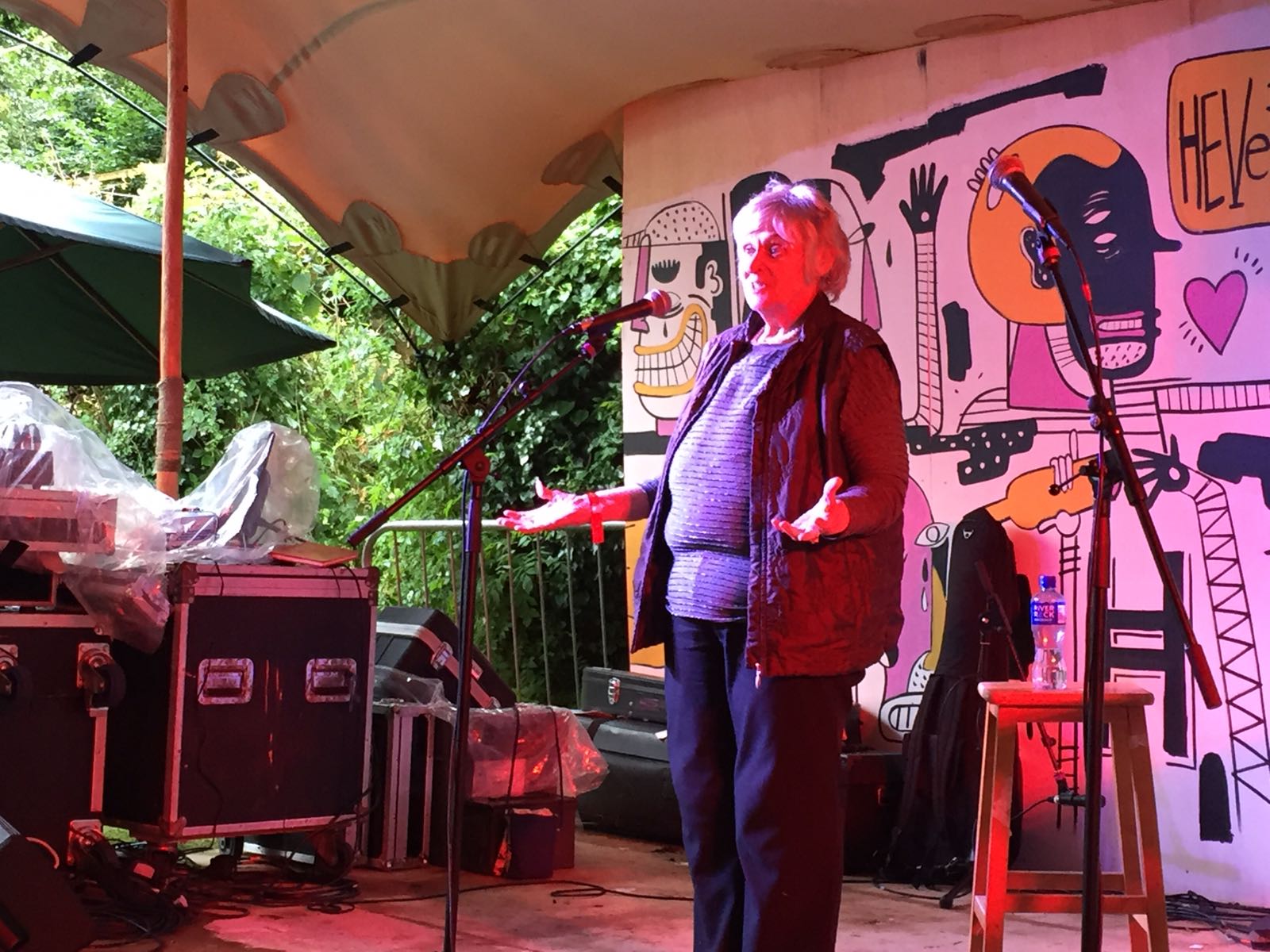 Dymphna as part of the ATG team who performed at the Sunflower Festival in 2017