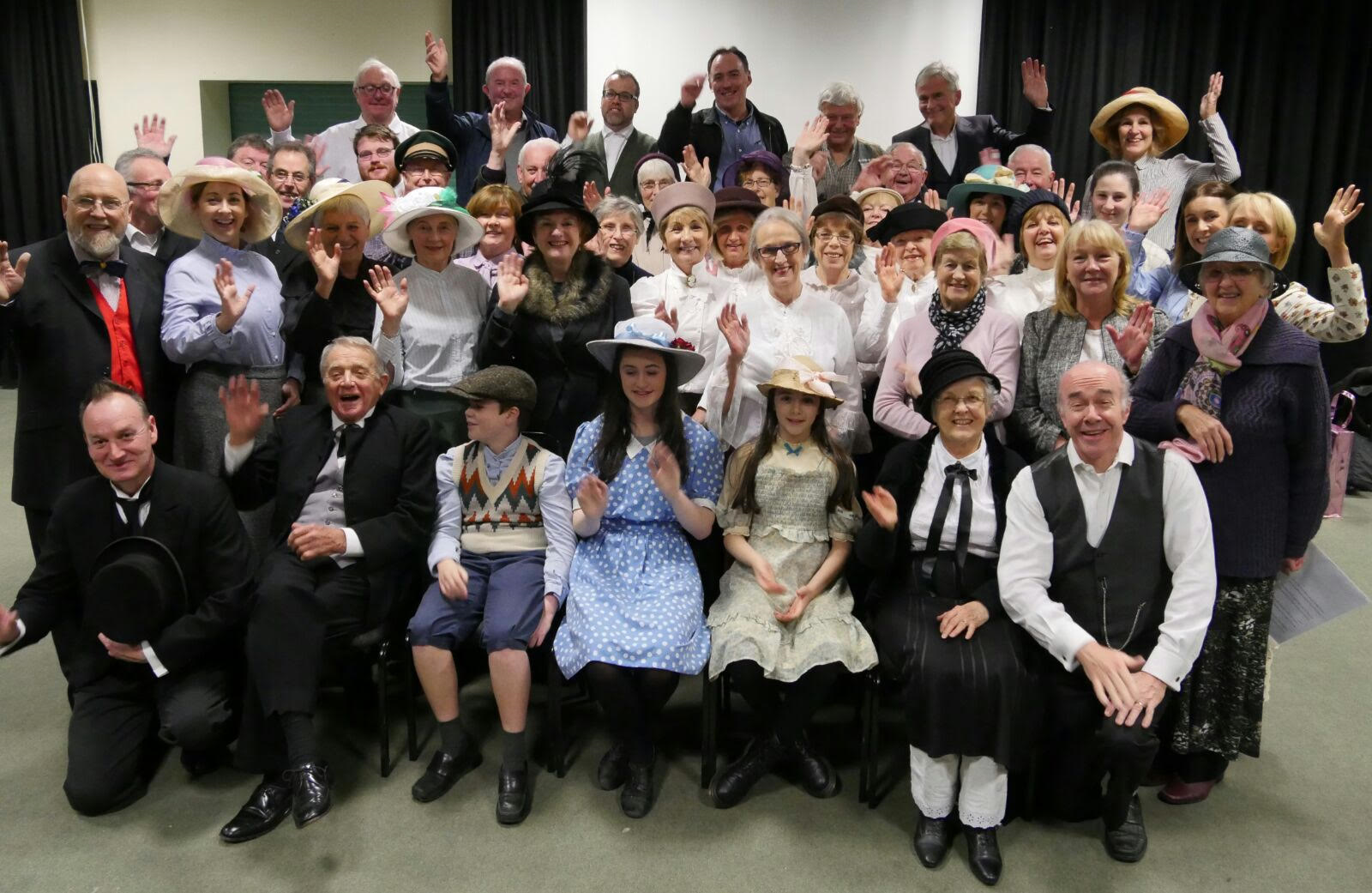 ://www.jigsawplanet.com/?rc=play&pid=189cbbca5d18TG
After a 10 day vacation in the back garden, recommended by my doctor due to Broadband failure, we have been reconnected at last.
Two things that have helped to get us through this frightful period are exceptional weather and Broadband, Oh, and alcohol and chocolate.
So four things that have helped us through this awful virus time Good Weather, Drink, Sweeties and Internet. Luckily it didn't rain while camping in the garden and we had stockpiled on Alcohol and Chocolates (as well as bleach and toilet rolls). But I really missed Netflix…..and posting Jigsaws and Questionnaires on the ATG website.
So we are back on track now with a crowd of people from our 2016 production Our Town. Some could sing, some could act and some just mimed.
Now put them all together and see if you can find yourself.
Remember time is of the essence and the winner's prize is a day trip to Barnard Castle, Co Durham were sight seeing is now world renowned.
Link to jigsaw above.
breakingnewsbreakingnewsbreakingnewsbreakingnews
REGRETFULLY WE AT THE JIGSAW COMMITTEE HAVE BEEN INFORMED ANONYMOUSLY OF THE UNDERHANDED USE OF 'GHOSTING' BY SOME PARTICIPANTS ATTEMPTING TO IMPROVE THEIR TIME AND THUS GAIN OUR SUPER WEEKLY PRIZE..
THIS IS A FEATURE DESIGNED TO AID THOSE NEW TO THE CONCEPT OF A JIGSAW ( ie Children OR people who may have learning difficulities) TO COMPLETE A PUZZLE.
SOME UNBELIEVABLE TIMES HAVE BEEN LODGED TO US IN THE PAST WEEKS. (even with having time on your hands during Covid).
TO STAMP THIS UNSCRUPULOUS, UNSPORTSWOMANLIKE ACTION OUT WE WILL BE SUSPENDING ALL WEEKLY PRIZES AS OF TODAY.
The committee wish to thank Matilda Heaney Lee for raising the matter.