You would have been forgiven in thinking you had stepped back in time as you entered Abbey Lane last Friday. Dozens of elegantly dressed ladies and gentlemen gathered to experience the first Georgian Dressed Open Mic Night as part of the Georgian Festival weekend in Armagh.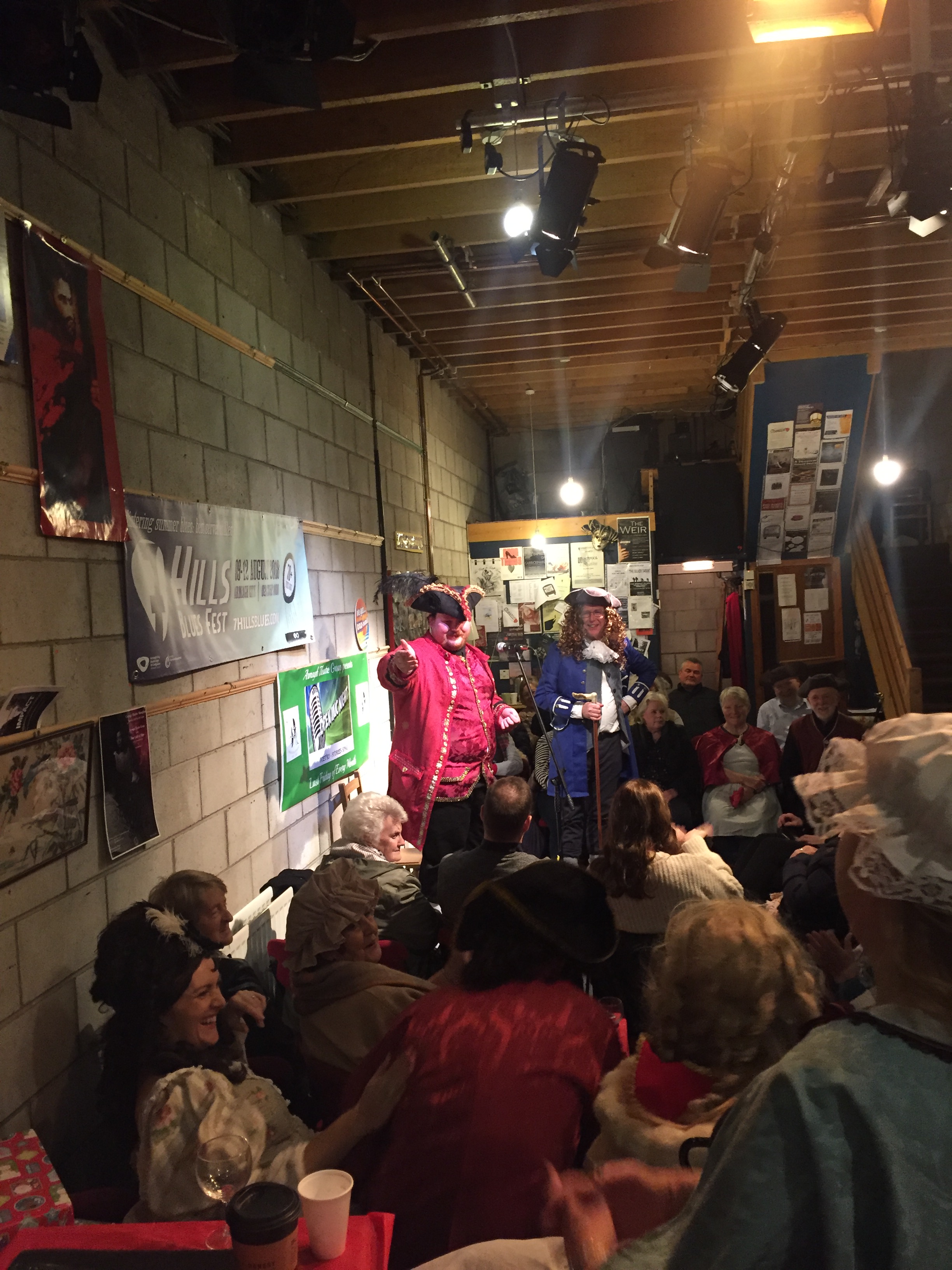 Our entertainment began on a youthful high as Mariann Mc Bride sang beautifully and then Lochlan McBride played Bach on the organ. A first for OMN and hopefully the start of many appearances to come from these talented siblings.
Byddi Lee written word on the dangers of double chocolate,Peter Kelly sang 'Arthur McBride' as a Christmas song with the aid of a real McBride.Pat Fairon recited Goldsmith (the most popular poet of Georgian Ireland), Alex King on 5 string banjo, Laurane Veron sang 'Amazing Grace' in her strong french accent and David Braziel christening his new work 'Sorry you were out' for its first airing . (this will be on our website shortly for you to experience, with kind permission from David.
Joe McCool poem and tin whistle,Tim Hanna, Bridie Heaney and Wilma Campbell 'Georgian Election',Malachi Kelly with a Georgian vision of 'Armagh and whatabout your Da' and followed by 'The boys from Co Armagh'. Dymphna Ferron more uncensored humour and verse, Ann Gilmartin story of the moonless dark winter on the Norfolk Broads;Claudia Clendenning singing Opera; a return of Peter on guitar and finally;
The Best dressed competition. The ladies section was won through a show of hands then a toss of a coin eventually by Laurane. The Gents seen Malachi knocked into second place by some blatant gerrymandering which enabled Mervyn Dickson to squeeze home.
Well done to all participants and an audience who wholeheartedly got into the swing of Georgian fancy dress.
No Open Mic in December so next January 31st 2020!!!! Festive greeting to all and a happy Near Ear.