Again a packed 'Abbey Lane' were royally entertained during our September Open Mic Night. This evening was split into 3 sections with our invited guest poet- Colin Hassard- starting off by testing out new material on the audience and ending as a modern singing bard playing guitar to rapturous applause at the end of his set.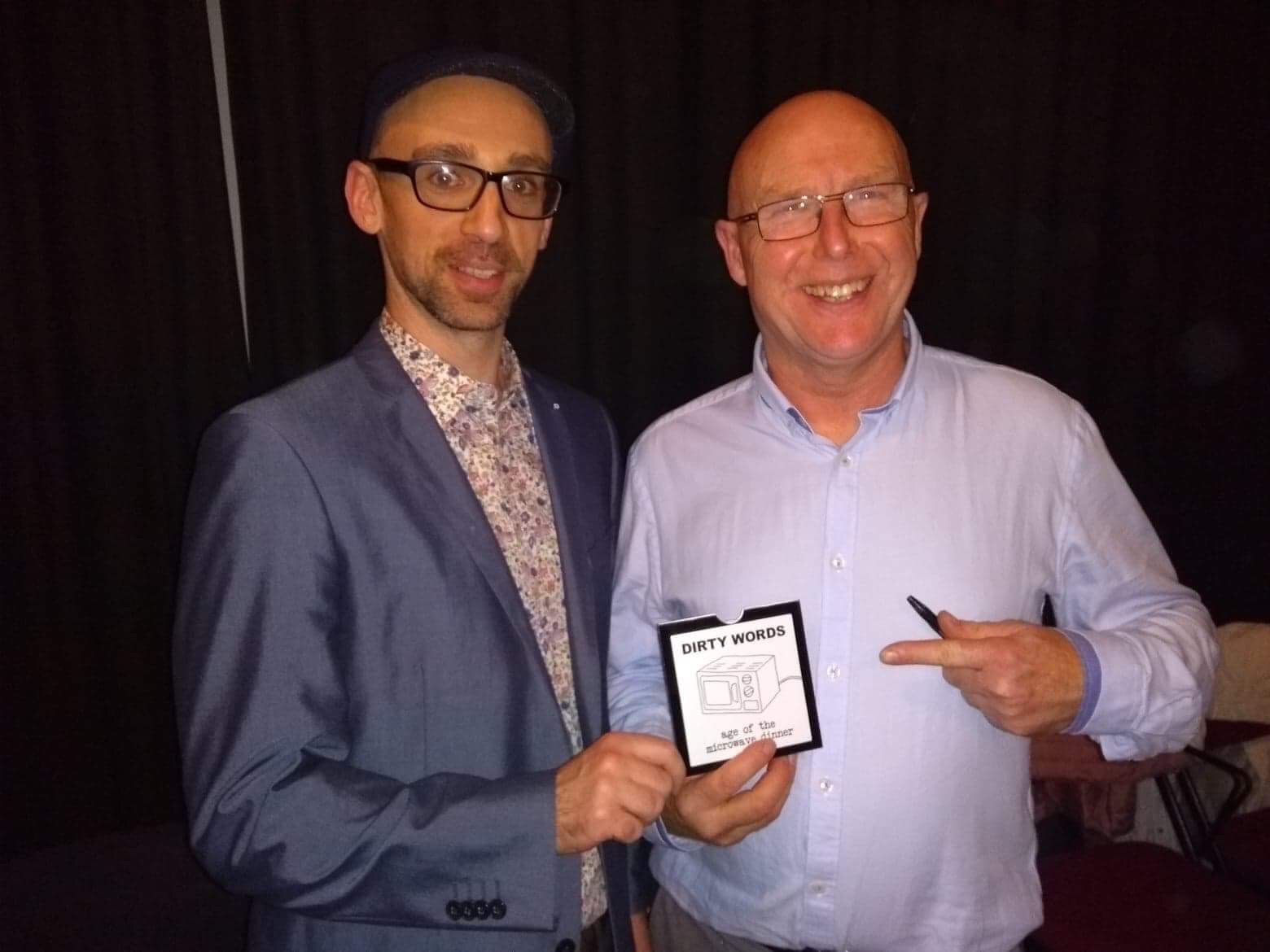 Next up we had Claudia Clendenning singing beautifully 'The first time ever I saw your face' & 'Cant help falling in love'. Tim got the short straw to follow Claudia and did very well with his sleeping advice 'sort of poem'. Dymphna assisted to the stage by her young,strong male helper got stuck in with her view of RHI debacle. Joe McCool told us the story of his beloved primus stove with great flare and a bag full of props. Peter Kelly read the North and South, the East and West, the Up's and Down's of Irish politics with great aplomb. The surprise of the night was Andy Summons from NASHVILLE USA who after an impromptu rehearsal with Marty Rafferty in the courtyard came in and sang G Brooks's 'To make you feel my love'. Liz finished off the Open section with a wonderful melody of classic country songs with all singing along. Thank you to all.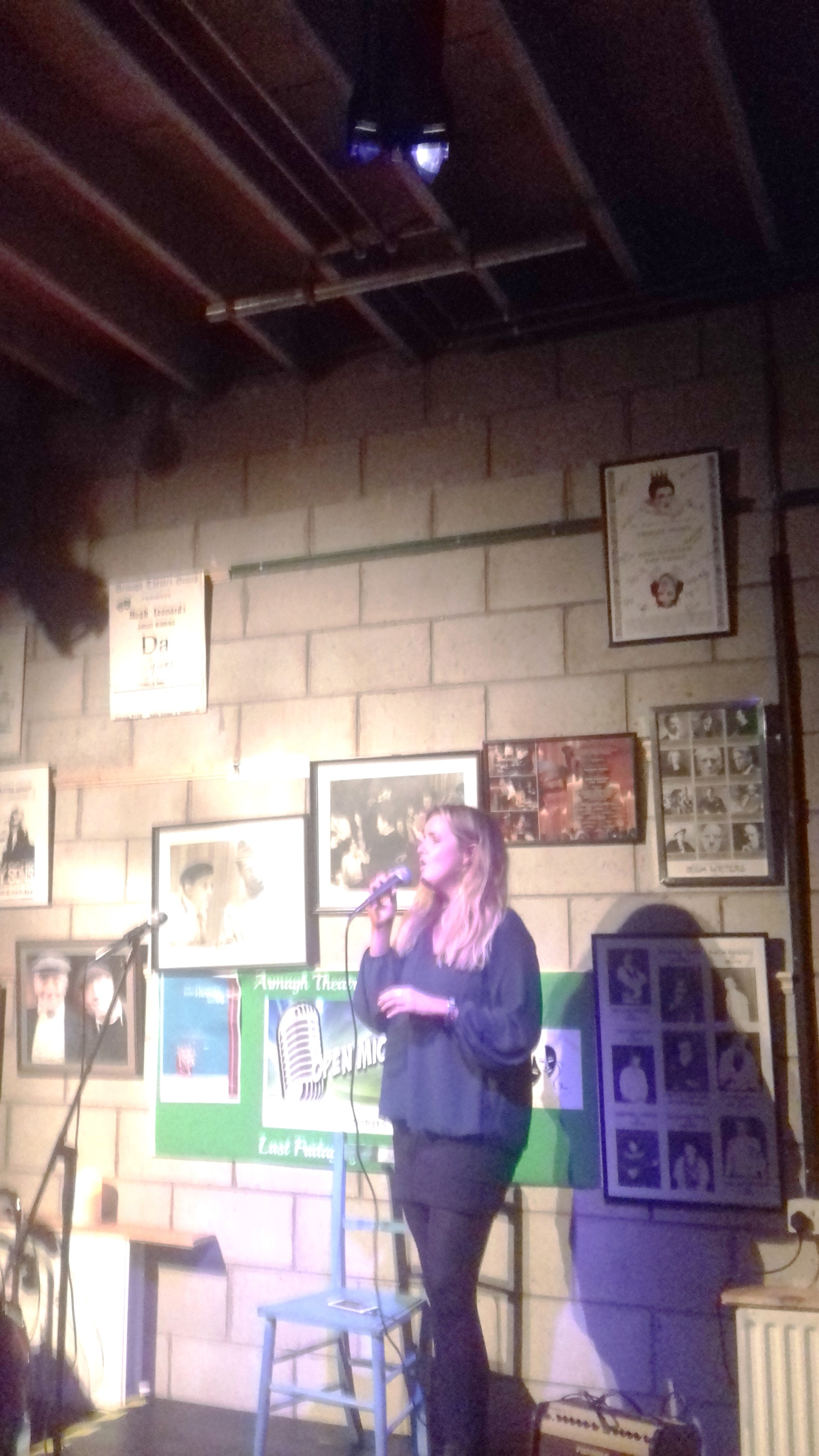 Limerick laughs and Brexit subject was won on the last applause by Granny Dymps (Prosecco), second Tim(meal for 2 in a pk of custard creams) and Thrid JoeMcGinley for a birthday present and a 2 euro coin (when I find it).
Well done everyone who entered.
We finished the night by introducing Derrynoose singer sonwriter Ronan Finnegan, singer Nicola, Anthony whistle and percussion accompanied by Connell, Eoin and Marty from Rafferty School of Music. The band sang 4 song from the pen of Ronan leaving the new and only (we were told) Monaghan anthem to last. This got immediate approval from the one man Monaghan contingent, Kevin, and finished a great night on a high.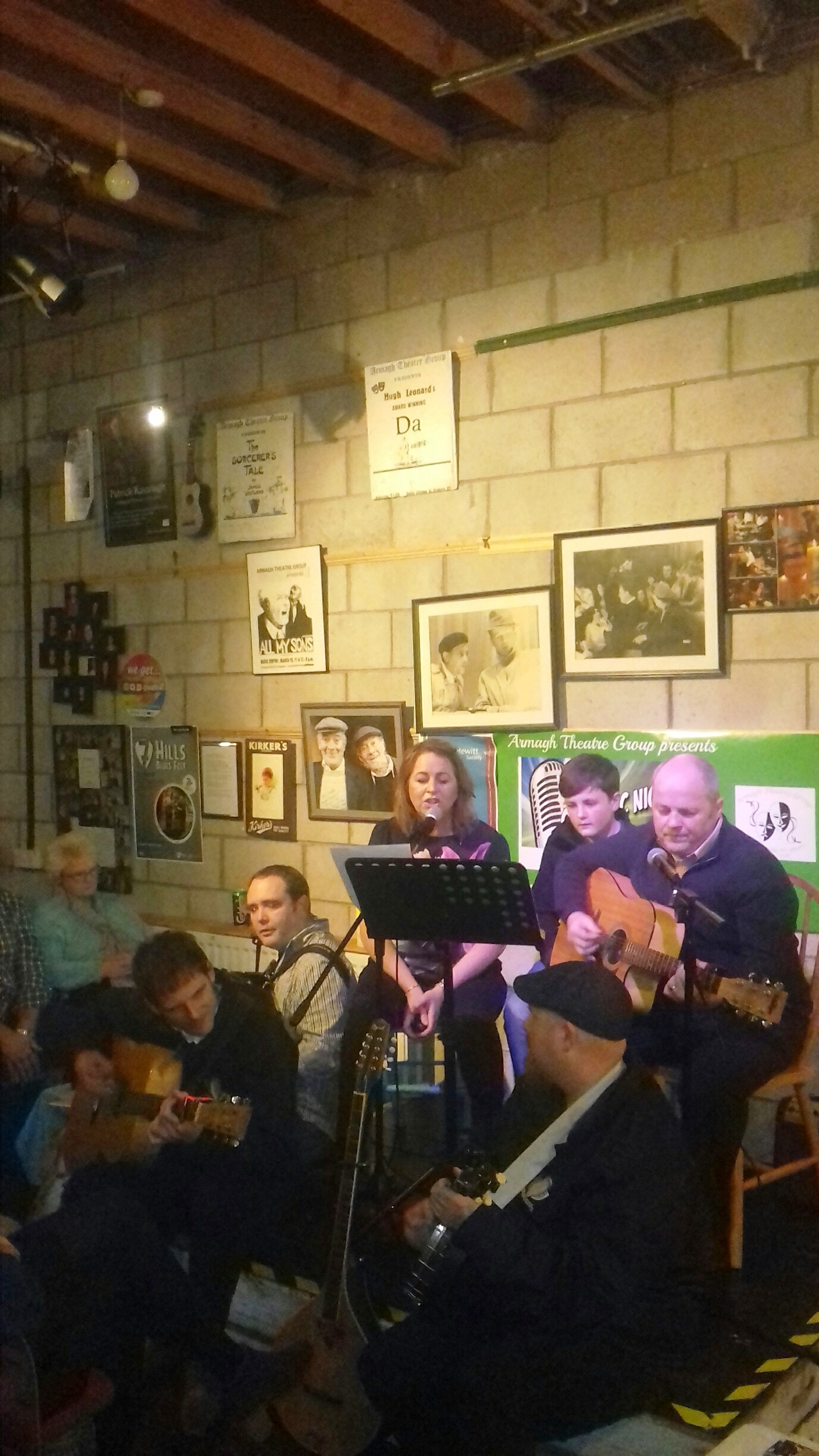 Thanks to all who attended and those who helped out on the night NEXT DATE 26th October. C U then.