Invited by our friend and Artistic Director of Sunflowerfest, Colin Hassard, to perform at this years' festival ATG members travelled in high spirits to Hillsborough Co Down. Arriving at the site in a downpour of biblical proportions an impromptu meeting was held in Kelly's car to decide '' shall we stay or shall we go''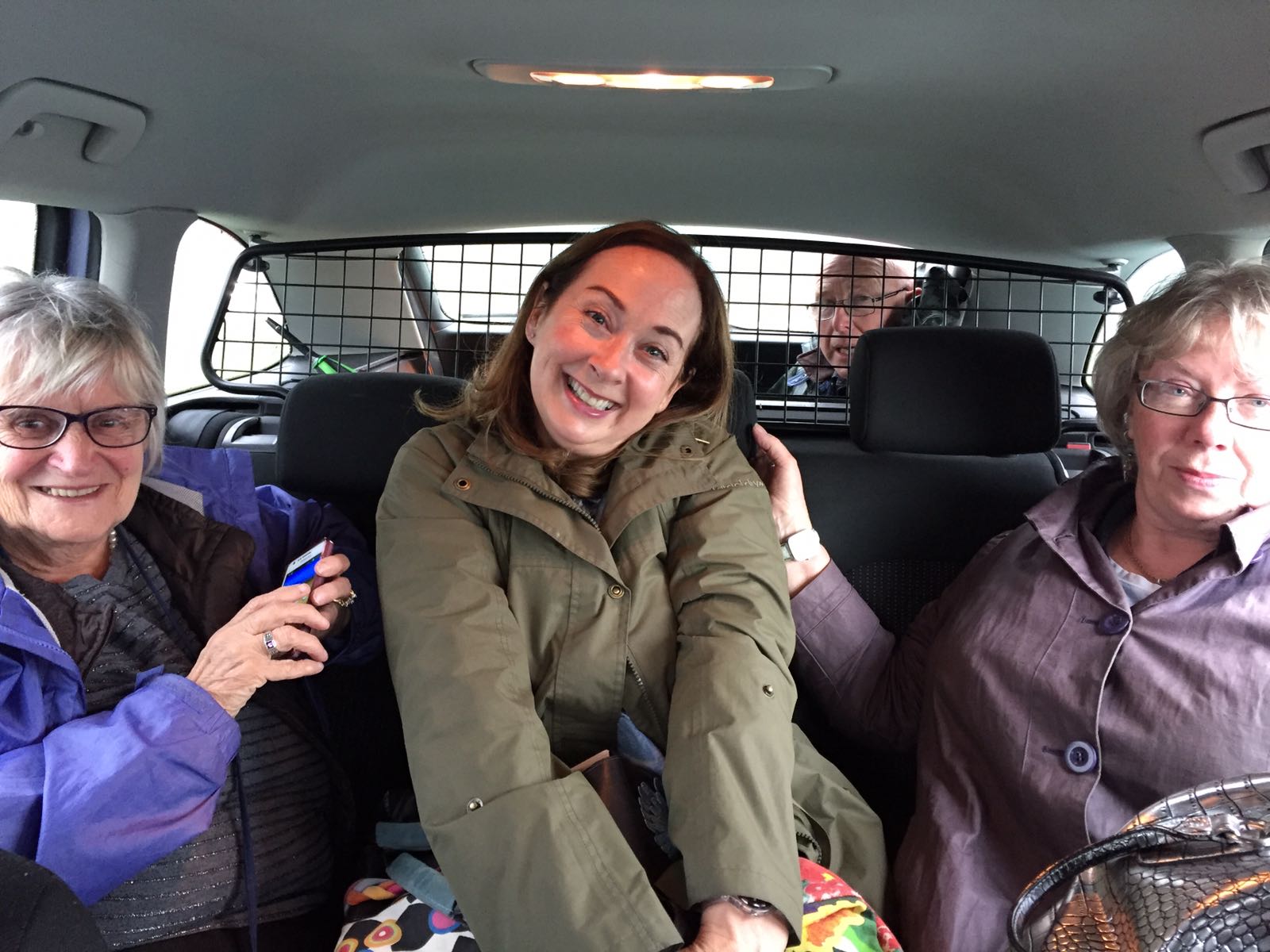 And in the true spirit of ATG decided to 'carry on regardless' dawning wellies , coats and hats. Given priority parking due to Dymphna's 'blue badge' we arrived behind the main stage feeling like real rock&rollers . The thunder clouds had moved on towards Belfast but you wouldn't have thought it as the bands speakers sent vibrations through you with deafening levels. We dined in salubrious surroundings.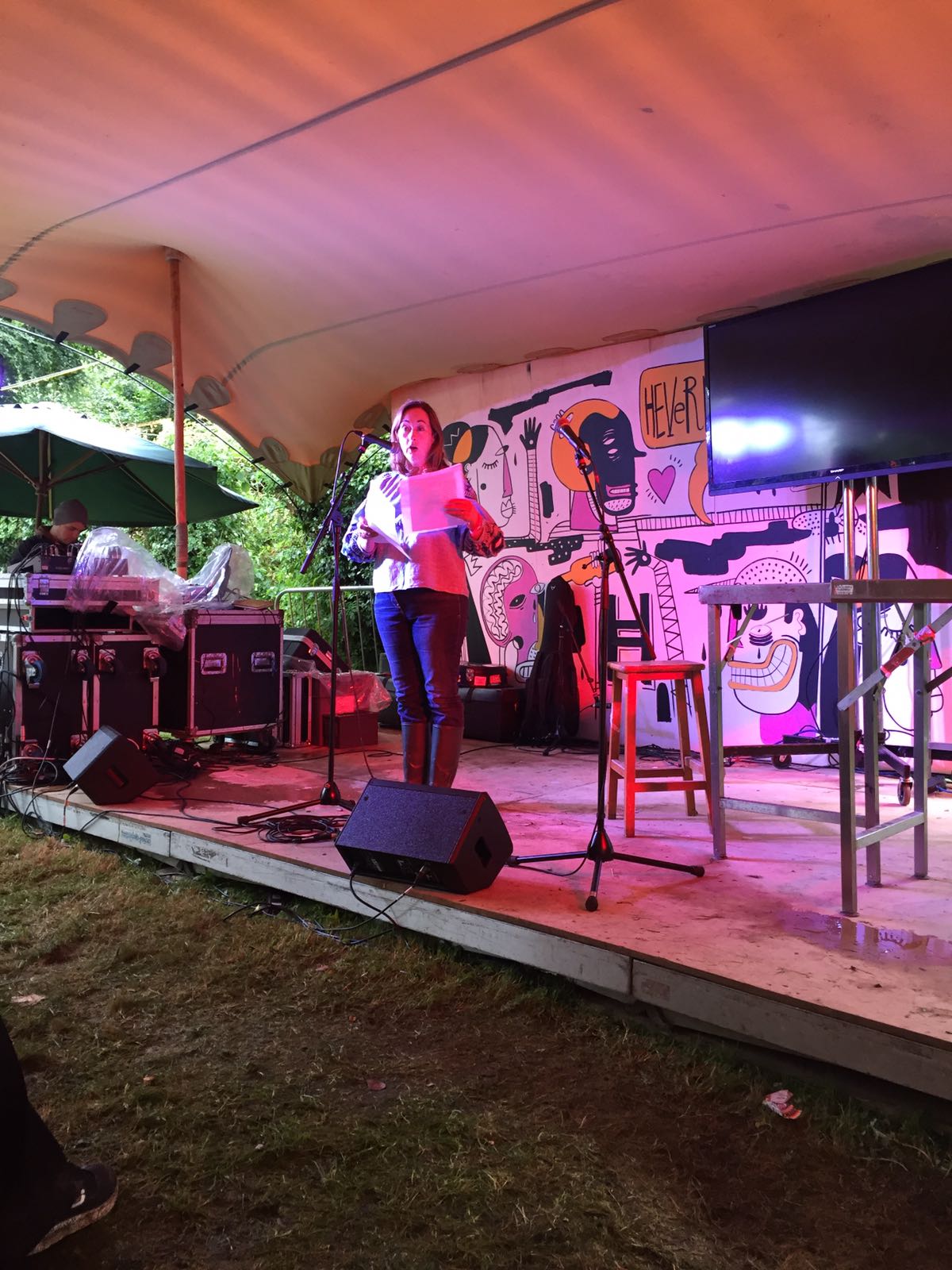 Performed to enthusiastic revellers heavily intoxicated by the festival atmosphere (which some of us gave in to)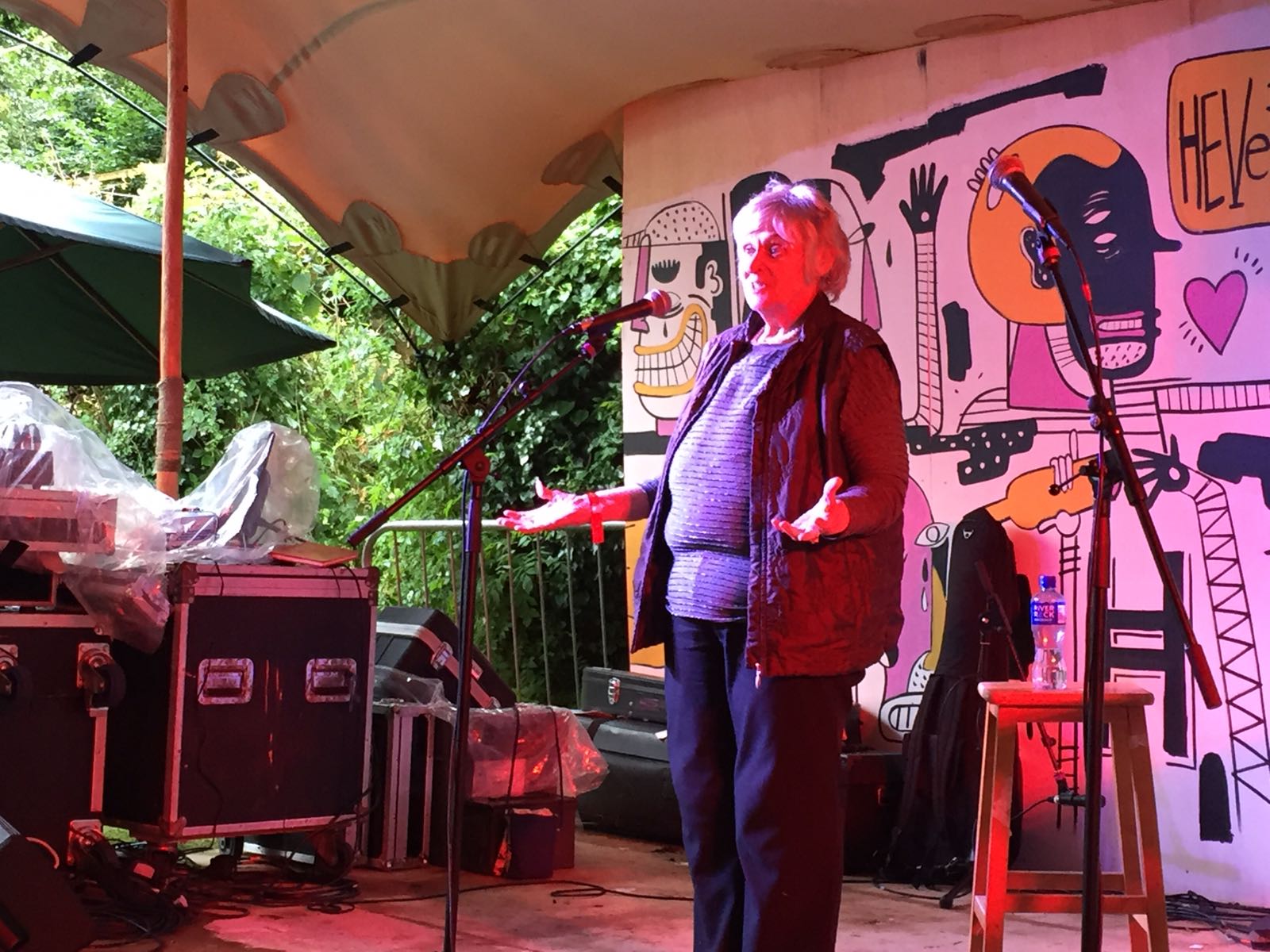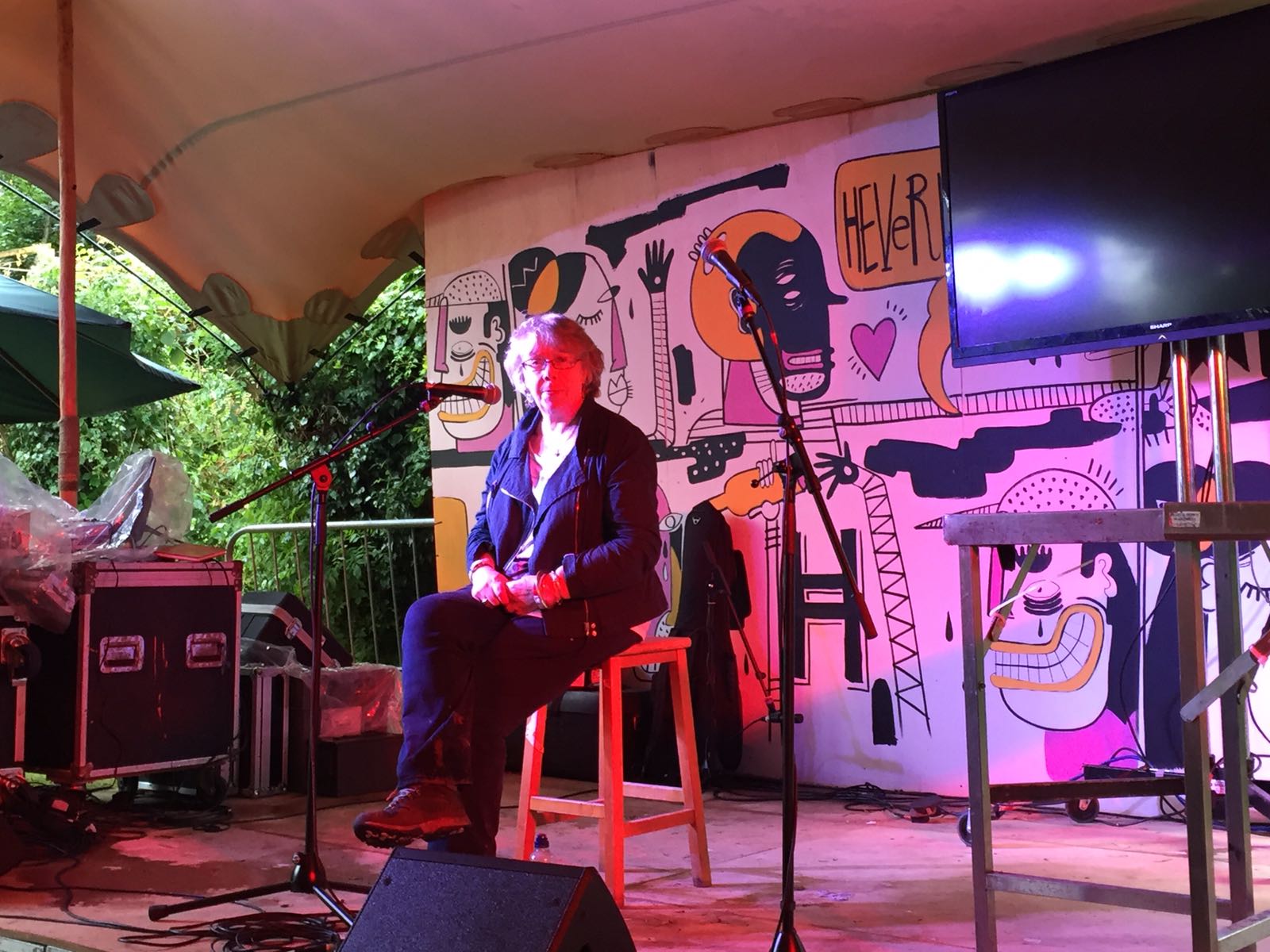 Then returned to normal Sunday evening life in Armagh with another item marked of the 'Bucket List'. Roll on 2018!