Profile on past member Gordon Adair
Gordon Adair, our local BBC new reporter made his debut performance with Armagh Theatre Group in June 1996 in the wonderful Alan Ayckbourn comedy play 'Just Between Ourselves'. Playing 'Neil' who is attempting to placate his disgruntled wife 'Pam' (Bridie Heaney) by buying her a secondhand car, they meet Dennis and Vera (Malachi Kelly and Elizabeth Johnston) and Dennis's mother Marjorie( Angela Corr) who are selling their car.

Full Cast includings Bridie Heaney(second from left) and Angela Corr(far right)
Gordon's portrayal of a spineless husband 'walking on eggs' trying to please a progressively sloshed wife Pam (Bridie) is our Golden Moment from Past Productions Played to packed houses and rave reviews (pre FB twitter etc) Gordon ,to our loss, moved on to bigger audiences as Newsline reporter within BBC N.I. His appearances in front of camera still showing the poise he developed from his days with Armagh Theatre Group.
This is the only play which featured a car in Abbey Lane Theatre (Fiat 500). The getting in of which was a play in itself.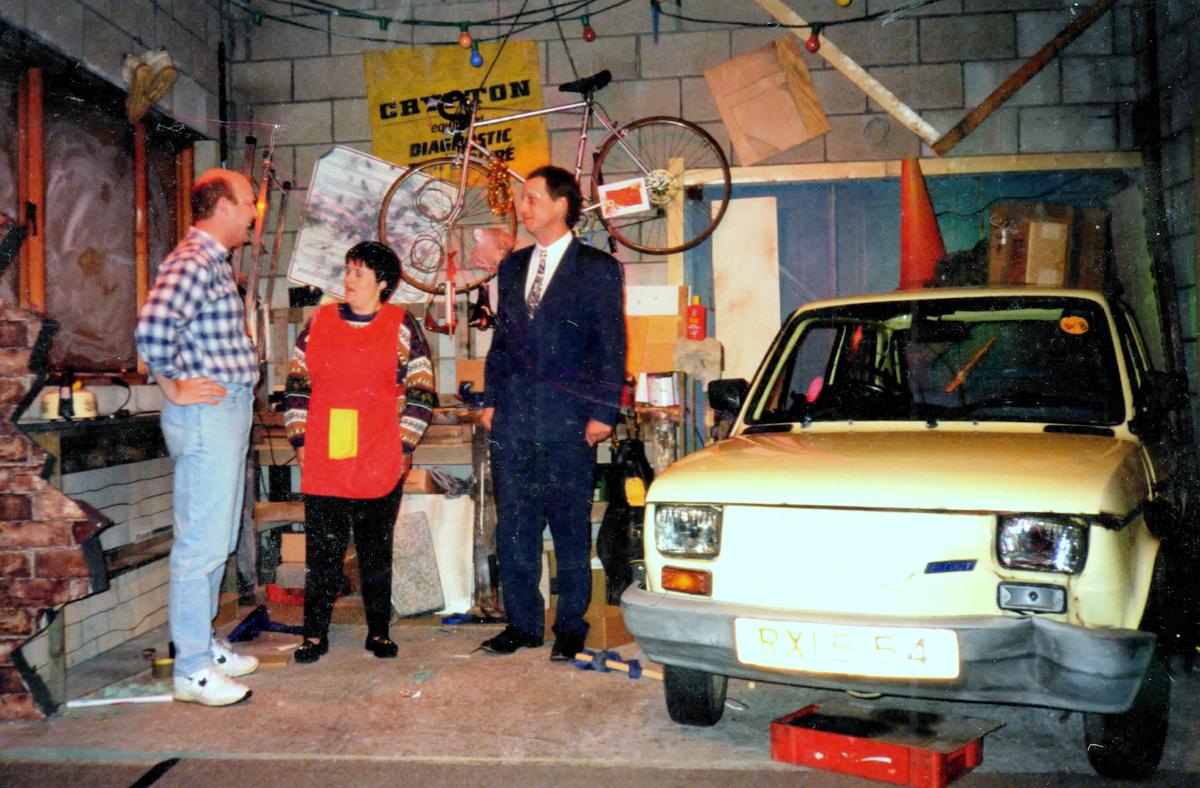 Right to left. Fiat 500, Gordon Adair, Elizabeth Johnston, Malachi Kelly (Director)